Pleasure-Way celebrates 30 years of RV innovation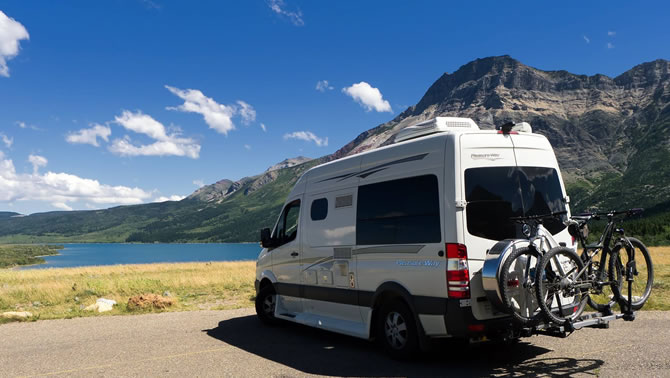 In today's up and down economy celebrating three decades in business is a noteworthy accomplishment for any business. In 2016, Pleasure-Way Industries of Saskatoon, Saskatchewan reached this impressive milestone as the company celebrates 30 years of manufacturing.
The Class B motorhome manufacturer produces a full line of self-contained RV units that feature the latest industry innovations. For example, for the 2016 model year Pleasure-Way has built a special Lexor TS model in commemoration of their 30th anniversary. They have incorporated many useful features like two 100 amp hour Eco-Ion Lithium batteries for longer dry camping, two duplex USB ports so you can keep all your devices charged, and MCD Roller Blinds, Wingard Rayzar Digital Antenna so you can grab your favourite TV channels and an optional Go Power Solar package into the Lexor TS package.
The folks at Pleasure-Way were excited when they were able to track down one of the very first Pleasure-Way (actually it was the second unit built) van conversions the company ever built back in 1986. You can see from just visually comparing yesteryear's early models and today's high-tech models how far the company has come in leading edge design and innovation.
"Completed in July of 1986, this coach has found its way back to us after 30 years. Prior to this, the only coach built was Merv Rumpel's original prototype," said Pleasure-Way on their social media site, about the original 1986 model.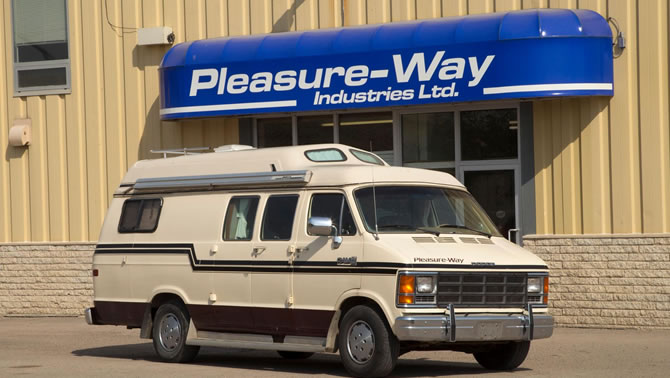 Talking about quality construction in today's units they also state, "You will not find an assembly line at Pleasure-Way Industries Ltd. We do not use this popular and time-saving method of manufacturing. We refuse to sacrifice fit, finish, quality and safety for time and cost savings. At Pleasure-Way Industries, we give each motorhome we build the meticulous care and attention it deserves. On average, it takes six weeks and over four hundred man hours to finish just one."
Which is undoubtedly one of the reasons Pleasure-Way makes the claim of having the best 5-year warranty in the business. If you are considering a Class B motorhome, the 30th anniversary of Pleasure-Way Industries makes it a great time to compare what they have to offer avid RVers.