New lithium generators and foldable solar panels from Goal Zero announced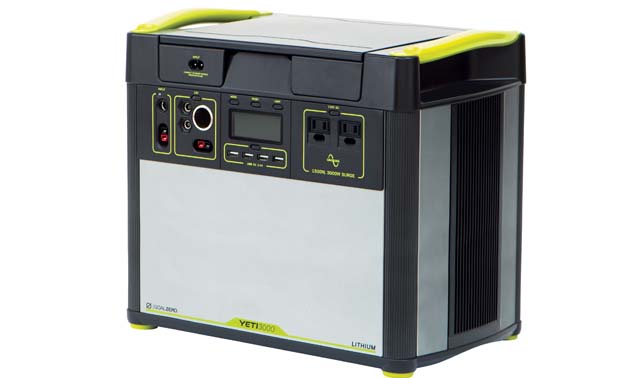 Here's a couple new products that RVers are sure to be interested in. Goal Zero has announced several new products within its Yeti ecosystem, including the lithium range, Yeti Fuel generator and also new, less expensive and more efficient Boulder solar panels at CES. Here's a quick rundown of what's new:
Yeti Lithium 3000: The Goal Zero Yeti Lithium 3000 is the newest model of Goal Zero's Yeti Lithium line, which includes the 2017 CES Innovation Award honoree Yeti Lithium 1400. Engineered from the ground up, the Goal Zero Yeti Lithium 3000 is the most versatile and innovative portable power station on the market. Its built-in surge allowances and multistage protection means compatibility with more devices ranging from lights to refrigerators to saws, giving consumers confidence they will have power regardless of the situation or device at the push of the button. Available in Q3 2017.
Yeti Fuel: The Goal Zero Yeti Fuel is an intelligent gasoline-powered generator that works in conjunction with any version of Goal Zero's Yeti Portable Power Stations, making it part of a larger ecosystem that gives consumers more versatility and ways to power anything, anywhere. When solar or a home power outlet isn't an option, the Yeti Fuel steps in to recharge portable power stations quickly and efficiently. Available in Q3 2017.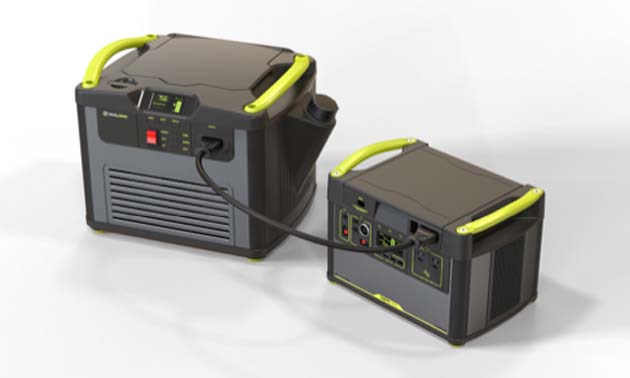 Boulder Solar Panels: The next generation of Boulder Solar panels has been reengineered with improved ease of use at a much lower price point. These panels have been designed in all new sizes, the 50-watt, 100-watt and foldable 100-watt briefcase made of two 50-watt panels. These are monocrystalline panels made of tempered glass and a lightweight aluminum frame with integrated kickstands for greater convenience and angling to the sun and reinforced corner pieces for greater durability. The Boulder 50, 100 and 100 Briefcase will be available in March 2017, for $149.99, $299.99, and $374.95 respectively.