Lots to love at historic sites, museums, archives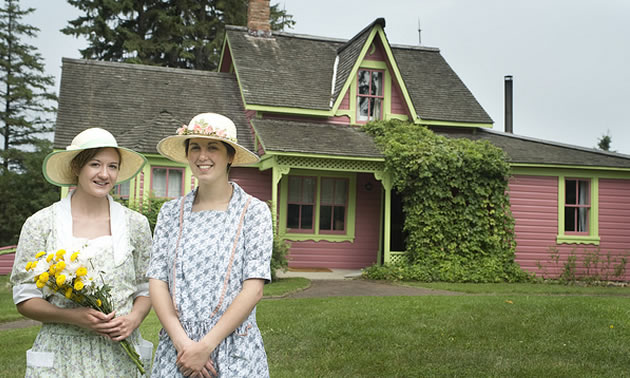 The summer season kicks off for many of Alberta's 20 provincially owned and operated historic sites, museums and Provincial Archives. With a stellar schedule of special events and programming ahead, everyone is encouraged to plan a visit this summer.
As the portals to our past, Alberta's heritage facilities are more than exhibits and artifacts — they are something to be experienced and explored.
"We are excited to welcome hundreds of thousands of visitors to our heritage facilities this summer. I think sometimes we forget that we do not need to travel far to experience history; Alberta's historic sites, museums and provincial archives are a testament to that. Whether you are looking for a new activity, planning a family outing or wanting to embark on a unique adventure, historic sites and museums offer the full package. I encourage everyone to plan a visit to one of our sites this summer to step back in time and uncover the stories Alberta has to tell." — Ricardo Miranda, Minister of Culture and Tourism
From dinosaurs and ancient bison-hunting culture to antique vehicles, vintage film, Alberta's fur trade, and delicious cuisine, families and visitors of all ages can enjoy hands-on learning, fun activities and soak in beautiful Alberta scenery.
New programs and experiences
A variety of activities are taking place this summer, including new programs and must-see-before-they-go exhibits, including:
Voyageur Experience at Victoria Settlement (near Smoky Lake)
Strengthen your knowledge of Métis culture and experience what it was like to be a voyageur paddling across Canada in a large birch canoe carrying furs or precious cargo over countless portages. This unique adventure at Métis Crossing and Victoria Settlement takes you through two locations, various hands-on activities and paddling on the North Saskatchewan River. Recommend pre-registering until August 26.
Delicious cuisine at Rutherford House (Edmonton)
Vintage Fork Restaurant is a new, unique culinary dining experience at Rutherford House Provincial Historic Site giving visitors a tasty twist on history. Open year-round from Tuesday to Sunday, visitors can enjoy brunch, lunch and afternoon tea through daily menus.
New exhibit at Ukrainian Cultural Heritage Village (east of Edmonton)
Check out the new exhibit Peter Shostak: Painting to Remember. Inspired by his rural Alberta upbringing, Peter's artwork reflects the stories the earliest Ukrainian settlers in Alberta. Open May 19 to Sept. 3. This year's popular events Vintage Day and the Friends Ukrainian Music Festival are combined for a day full of fun on Sunday, June 24.
Explore The McLaughlin Story exhibition (Westaskiwin and Cardston)
Check out this unique exhibition about how a family of risk takers shaped Canada's transportation history. Visit the Reynolds-Alberta Museum (Wetaskiwin) and Remington Carriage Museum (Cardston) to find out how the McLaughlin family rose from making axe handles to becoming the largest carriage manufacturer in the British Empire, and ultimately grew to be General Motors Company of Canada.
Provincial Archives of Alberta - (Edmonton)
Last chance to see 150 Firsts exhibit at Provincial Archives of Alberta (Edmonton) This is your last summer to catch the exhibit, 150 Firsts: How Alberta Changed Canada…Forever, to learn about 150 Canadian firsts that occurred because Albertans were the first to make them happen. The exhibit closes August 1. Visitors can also bring non-perishable food items for the Edmonton Food Bank until August 1.
Those looking to be extra adventurous this year can experience all provincial historic sites and museums with the Experience Alberta's History annual pass. Summer is the perfect time to discover multiple facilities!
Connect online
It's easier than ever to connect with provincial historic sites and museums through mobile-friendly websites and social media channels.
Follow sites online to stay connected with information on special events, fun facts and photos. Visitors are encouraged to share photos of their visit on social media using the hashtag #ABhistory.