French firm, Rapido SAS signs binding letter of intent to acquire Roadtrek RV brand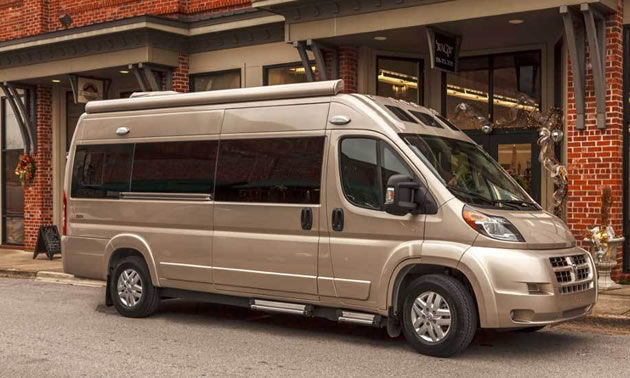 Editor's Note: There are reports that Rapido is looking at hiring up to 200 employees with a re-start of the Roadtrek brand. See link.
Rapido Group, owner of the Westfalia brand, is pleased to announce that it signed a binding letter of intent to acquire substantially all of the assets related to the Roadtrek RV brand ("Roadtrek"), an operating division of Erwin Hymer Group North America Inc. ("EHGNA"), a company in the midst of receivership proceedings.
On application by Corner Flag LLC, the Ontario Superior Court of Justice (Commercial List) granted an Order on February 15, 2019 appointing Alvarez & Marsal Canada Inc. as receiver and manager ("Receiver") without security, of all of the assets, undertakings and properties of EHGNA. The Receiver commenced a sale process and accepted qualified bids until April 3, 2019. Bids were accepted for all or any portion of the assets owned by EHGNA and preference was given to those bids that contemplated operating the business as a going concern.
On April 12, 2019, Rapido and the Receiver concluded discussions concerning the letter of intent, recognizing Rapido as the winning bidder of Roadtrek. Pursuant to the letter of intent, Rapido has agreed to purchase substantially all of the assets of EHGNA relating to Roadtrek. Rapido has the intention of assuming the lease of one of the existing manufacturing and assembly facilities. Subject to ongoing due diligence and the execution of a definitive purchase agreement, Rapido plans to re-establish and re-invigorate the Roadtrek business.
Rapido's President, Pierre Rousseau, commented that "Roadtrek is a well established leading brand in the B Class segment of the RV market. Our priority will be to reestablish operations and further develop this famous brand in North America." In doing so, Rapido expects to hire a workforce that could grow eventually to more than 200 employees.
The acquisition of Roadtrek signifies Rapido's return with Westfalia to the North American leisure vehicle market. North America is familiar territory, as Westfalia was a well-known brand in North America in the 1960's and 1970's.
About Rapido
The Rapido Group's story began in France in 1948. The company was started by a cabinet maker, Constant Rousseau, and evolved into a general carpentry shop and eventually to a caravan and motorhome manufacturer. Rapido was officially formed in 1961 and has since utilized a brand creation/acquisition strategy to become one of the biggest recreational vehicle groups in Europe. The family-owned company is currently based in Mayenne, France, and employs approximately 1,500 employees across its various plants in France, Germany, Italy and Great Britain. Rapido remains 100% family-run, with Constant Rousseau's son (Pierre Rousseau) acting as President of the company, and his grandson (Nicolas Rousseau) acting as Deputy General Director.