Erwin Hymer Group North America showcases new trailer line in Vegas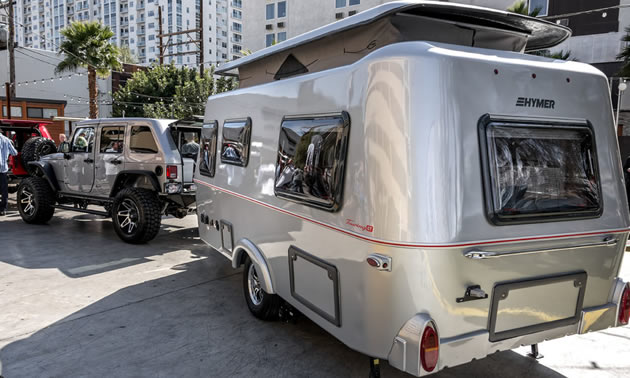 Cambridge, Ontario, CANADA –March 8, 2018 – Erwin Hymer Group North America, Inc. showcased the newest ultra-light weight towable trailers lines in Vegas at the Downtown Grand last week. In attendance were various dealers across US and Canada.
The event commenced in the evening with a reception on the rooftop pool deck where a first glimpse of the trailer was well received to a crowd of hundreds, representing 125 different dealership locations.
"The event was a huge success, we were thrilled that so many of our dealers were able to join us for the unveiling and to place their orders on the spot." Says Michael Snell, VP of Sales & Service for Erwin Hymer Group North America, Inc.
The all new Eriba Retro towable trailer goes back to its German roots with sleek retro style made modern again. This ultra-light-weight towable is available in a couple of exterior color options and features a pop top roof for additional head room, a king size bed, full kitchen and bath with shower, an abundance of storage and weighing under 2500 lbs.
The all new Hymer Touring GT is a stylish ultra-light-weight towable trailer with a pop top roof, extensive storage, a king size bed, full bathroom and kitchen while also weighing under 2500 lbs. The exterior is available in a full stainless look or bottom half with a couple different color options.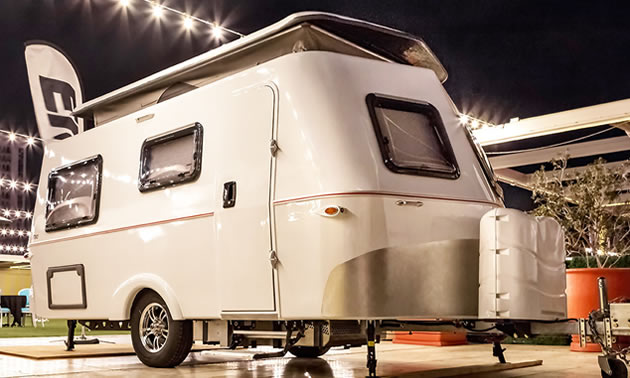 Both trailers will have interior styling options available in light and dark cabinetry and fabrics.
"These trailers are unique to the market as they are being built in North America, but all the design elements are straight from Europe, which is what makes them so attractive." notes Karyn Torcoletti, Director of Marketing for Erwin Hymer Group North America, Inc. "Add in the fact that most owners won't need to purchase a heavy duty tow vehicle and you have the elements of something never seen in the North American trailer industry before."
The event concluded with an evening street party with dinner and entertainment and final view of the trailers. Both Eriba Retro and the Hymer Touring GT trailers lines are currently in production and expected to be available at various dealerships by Spring/ Summer next year.
About ERWIN HYMER GROUP
ERWIN HYMER GROUP NORTH AMERICA, INC. is the leading manufacturer of class B motorhomes and lightweight towable trailers in North America, selling its RV's through a network of independent dealers in the USA, Canada and Japan. They are also part of ERWIN HYMER GROUP in Germany. ERWIN HYMER GROUP is Europe's largest manufacturer of motorhomes and caravans. The group sells more than 35,000 vehicles annually and employs a staff of some 4,400 in its associated companies.