CampCalNow president highlights Camp-California.com as a travel planning resource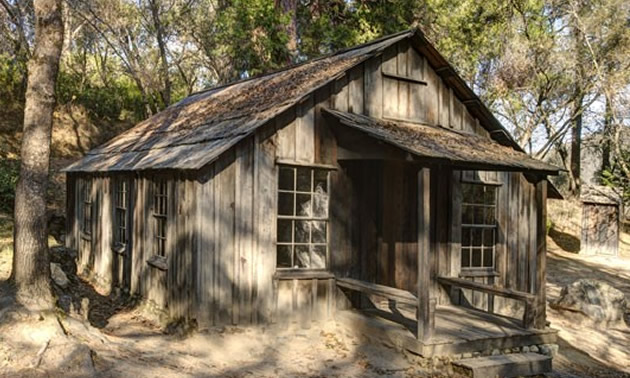 CampCalNow President Dyana Kelley used her two latest Fox News appearances to promote Camp-California.com as a travel planning resource.
"While we obviously promote camping and campgrounds, we find it worthwhile to provide consumers with lots of information about fun things to see and do throughout California, whether it's visiting historic sites, attending food, wine and music festivals or hiking into the backwoods," Kelley said.
Kelley's latest two Fox 40 news segments highlight Coloma, the historic California ghost town where James Marshall discovered gold in 1848, sparking the California Gold Rush.
While Kelley's July 26 report highlighted several historic California gold mines, along with nearby places to camp, her August 7 report focused on Coloma and included an interview with a California State Parks ranger, who talked about one of Coloma's oldest buildings, a gun shop built in 1852, as well as an old schoolhouse and an old stone building that used to be part of Coloma's Chinese colony.
Kelley, for her part, noted the proximity of Coloma Resort, which not only provides RV and tent sites and rental cabins, but provides educational programming for elementary school students who come to Coloma to learn about the Gold Rush period of California's history.
Fox 40 news anchors also highlighted other California ghost towns that are promoted through Camp-California.com, including Bodie, China Camp, Genoa and Volcano. Kelley's August 7 report can be viewed here.
Kelley's July 24th Fox 40 segment can be viewed here. It provides a mix of California's early mining history with tips on things to see and do along with information on campgrounds that can serve as great base camps while visiting the mines.
During the past three months Kelley has appeared on Fox 40 six times. She has additional television appearances scheduled to take place during the coming weeks. Kelley's initial report aired May 13. The segment, which can be viewed here, focused on family friendly day hikes within three hours of Sacramento.
In another report on June 3, Kelley talked about caving destinations, a key focus of Camp-California.com's 2019 campground directory. The segment included a separate interview featuring a Fox News reporter who actually visited Moaning Caverns, the largest single cave chamber in California. Caving is an activity featured on the cover of this year's camping guide, Camp-California! The Campers Guide to California and Nevada.
Her June 26 report, which can be viewed here, highlighted five campgrounds from the Sierra Nevada to Sonoma County, all of which feature rental accommodations, so you don't need a tent or RV to camp there. CampCalNow's media outreach efforts include regular outreach to television and radio stations as well as newspapers and magazines and engagement with bloggers and social media influencers.
"We're doing everything we can to raise awareness of Camp-California.com and the outdoor hospitality industry," Kelley said, adding, "These television reports are raising awareness about the private campground industry in general."