California loses a campground industry pioneer
by Jeff Crider —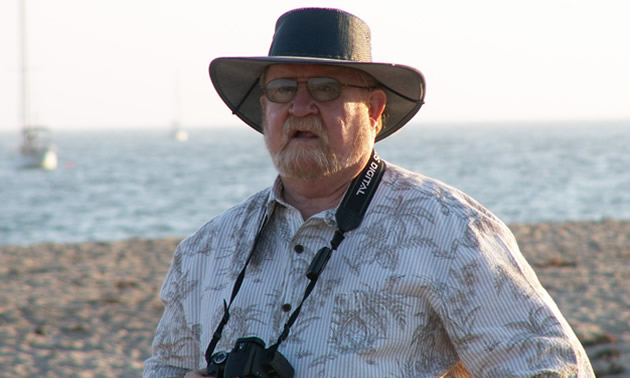 Alvah "Tug" Miller Jr., a campground industry pioneer who served as co-executive director of California´s campground trade association with his wife, Judy, for more than two decades, died last week after complications of old age, as he would say. He was 83.
Miller was a co-executive director of the California Travel Parks Association (CTPA), the California campground and RV park advocacy organization, operated out of Auburn, California since 1981. He also served on the board of the National Campground Owners Association (NCOA), the precursor of the National Association of RV Parks and Campgrounds (ARVC). Miller became an effective advocate for park operators after building and operating the Auburn KOA in Auburn, Calif. for more than a decade.
"Having known Tug Miller for more than 30 years, I know that the park industry is far better off because of Tug's involvement, expertise and leadership," said David Gorin, a longtime campground industry consultant who helped transform ARVC into a national voice for the campground industry. "Tug's fingerprints are all over the industry, especially in California, one of America's premier camping destinations. From owning an RV park, to serving as co- executive director of the California park industry association with his wife Judy, to serving on the national board of ARVC, to his invaluable work representing the industry on Panel 19 of the National Electrical Code, Tug was always on the spot working tirelessly for park owners. The world is run by the people who show up and Tug always showed up for the park industry. We'll all miss Tug, but I know I'm better off for having known and worked alongside him."
A native of Westchester County, N.Y., Miller served in the U.S. Army Security Agency in Warrington, Va. and met his wife, Judy, on a blind date while visiting friends at Scripps College in California. They later married and lived in several different states, including Virginia, New Jersey and Indiana, while Tug pursued different job opportunities and Judy worked as a teacher. While living in Marion, Indiana Tug was the Purchasing Agent for Anaconda Wire & Cable. The Millers ultimately decided to relocate to California and settled on the idea of building their own campground, which they could run as a family business.
"Tug grew up with a dad who wasn´t home much, so we talked about going into business for ourselves," Judy Miller said. The Millers opened their campground in the fall of 1973 becoming part of the KOA franchise network. They sold the park in 1984, three years after the Millers took on additional roles as co-executive directors of CTPA, replacing former CTPA Executive Director John Imler, who left the association to run for a seat on the state Assembly.
The Millers quickly became consumed with the myriad challenges of running a state campground association. "I did the newsletter, convention, education, membership retention and renewals. Tug ran the government affairs program," Judy Miller recalled, adding that Tug also served on the NCOA board, which gave him the opportunity to provide guidance to the campground and RV park industry at the national level.
In an interview several months before his death, Tug said his most consequential achievement during his tenure was working with Imler and others to successfully persuade the California Department of Housing and Community Development to create an exclusive set of guidelines for campgrounds and RV parks under Title 25 of California´s Code of Regulations.
"Before this, (the state) was making campgrounds and RV parks adhere to mobile home park standards," Miller said. The regulations are written for the protection of long-term residents rather than transient campers and RVers. In California, rules governing mobile home parks are set by the state, a practice that dates back to the Great Depression.
"All of the counties and cities thought they controlled what was going on within their borders when in reality, in the 1920s and early 30s, the Legislature wrote into law that RV parks and mobile home parks came under state jurisdiction," Miller recalled, adding, "It was during the Depression years. It was when people started to sleep out in cars. People came from all over the country to get jobs in California and there wasn´t enough housing for them. That´s why the state got involved."
There was a method to the state´s approach.
"The whole idea of this," Miller said, "is that the rules would pertain to all parts of the state rather than have different rules for different counties." But the state of California never really did a thorough job of communicating its oversight over campgrounds and RV parks to cities and counties, Miller said, a problem that continues to affect private parks even today. However, Miller said he and Imler also worked with others to put safeguards in place to make sure that rules governing campgrounds and RV parks in California could only be changed by legislative action. This helped protect park operators from being adversely affected by rule changes made "at the whim of staff members" at the state level, he said.
Miller said he also actively tried to persuade state officials to ban the use of RV holding tank products containing formaldehyde, an effort he launched in the 1990s. Formaldehyde and other chemicals used in many RV holding tank products are problematic because they kill the good bacteria in septic tanks and can cause septic systems to fail, contaminating groundwater supplies.
CampCalNow Campground and RV Park Alliance, the trade association that continues Miller´s work, is on the brink of securing passage of legislation to ban the use of RV holding tank products that contain formaldehyde and other chemicals in California.
The proposed legislation, SB 317, has already cleared the relevant committees and won unanimous approval from the California Senate. A vote in the State Assembly is expected in the coming weeks before the legislation is forwarded to Gov. Gavin Newsom for approval. Tug & Judy, along with the Imlers also created the National RV Park Institute. The week-long school was a hands-on, learning experience. It was always held at an operating RV park, including Marble Quarry RV Park in Columbia, 49er Village RV Resort in Plymouth and Casa de Fruta Orchard Resort, in Hollister. When discussing electrical maintenance, students and instructors would go out onto the campground, clean and take apart electric pedestals. When discussing pool maintenance, the students participated in daily cleaning cycles. The school was conducted for more than 10 years with hundreds of students who today own and operate RV parks around the country.
Tug Miller resigned from his role as co-executive director of CTPA in 2004. The organization subsequently changed its name to the California Association of RV Parks and Campgrounds (CalARVC) in 2008 and to CampCalNow Campground and RV Park Alliance two months ago. Locally, Tug has been an active member of the Elks' Lodge 1691 since arriving in Auburn in 1974, serving on the building hall committee for several years. Additionally, Tug was key in the formation of the Rooster Tails Fishing Club where he served as the "big rod" for several years.
Tug Miller is survived by his wife, Judy, and his daughter, Debbie Sipe, who grew up working at the Auburn KOA and spent nearly four decades working for CTPA and CalARVC, ultimately becoming executive director and CEO of the association. Sipe retires in August. Sipe and her husband, Michael, children David and Rebecca; son Alvah "Terry" Miller, III and his wife Amanda, children Austin, Lilly and Holly; and son W. Blair Miller, children Chantel, Blake and Kyla; will miss Tug's stories and caring nature.
Debbie and Michael Sipe will be hosting a Celebration of Life Saturday, August 17th from 1:30 pm until 5:00 pm at 390 Baltimore Road in Auburn.