Get paid to tour the Baja
by Kimberly Shellborn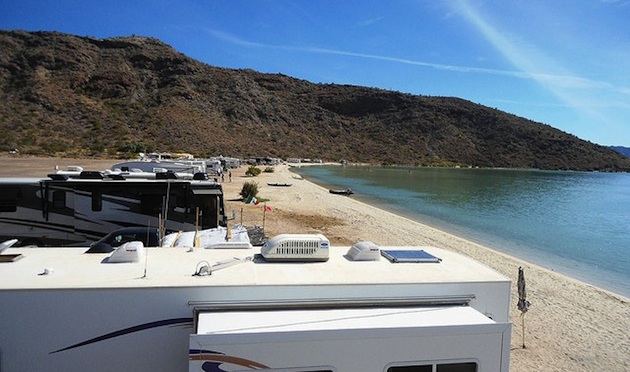 Baja Amigos offers 38 and 28 day tours on Mexico's Baja peninsula from November through April each winter season and is seeking wagon masters for its 28 day tours.
The company is flexible regarding the number of tours per season, with a maximum of four.
Here's a list of details:
RV experience on Baja is required
Couples (two persons) are required to drive from the U.S.-Mexico border and return, leading the RV caravan
Wagon masters are required to camp with the RV caravan
You are required to drive or arrange for 600 miles (1000 kilometres) of excursions while on tour
Normally we operate the tours with a 15 person van and a travel trailer
You must have superior people skills, good organizational skills, be able to keep a schedule and have extreme patience (groups on tour are like box of chocolates; you never know what you will get).
Compensation exceeds anything offered by our competitors
Tours normally consist of 12 to 14 people, five to seven RVs plus wagon masters
We have a wagon masters' guide which lists every step of the tours, from day zero to the day we return to the U.S.
This is very much a turn-key operation; every fuel stop, body break, shopping stop, RV park, campground and beach have been established over the past six years of business.
If you are interested, please contact Baja Amigos at [email protected] or call 1-866-999-2252.