8th Annual RVwest Rally sets record in raising funds for STARS
This popular annual fundraising RV event was once again a huge success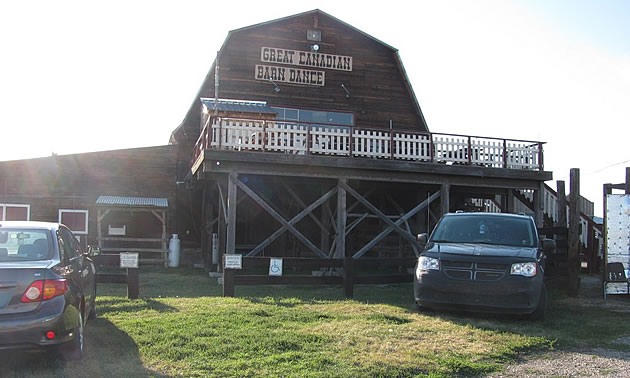 They came from near and far for the 8th RVwest Rally hosted by Duane and Lynda Pilson of Rec Vee Holiday Adventures. The 2012 rally was once again held at the Great Canadian Barn Dance in Hillspring, Alberta.
The annual get-together of 69 enthusiastic RVers attracted 33 units—everything from massive Class A motorhomes to Class B van conversions. The Rances, Leonard and Mary of Sterling, Manitoba, travelled the farthest to be at the rally. They joined units from Alberta and British Columbia as well.
The highlight of the weekend event was a tour of the Pincher Creek Hutterite Colony. This tour gave the participants an inside look at a working Hutterite colony and how the 130 members work together collectively for the good of the entire group. The Hutterite community opened the doors to the tour participants, taking the RVers through their school, church, woodworking shop, egg and dairy operations and finished with a delicious turkey dinner.
The rally participants were once again wowed by the roast beef dinner and musical entertainment presented by the Kunkel family, owners and operators of the Great Canadian Barn Dance. This included a Saturday night barn dance of good, old-time dance music again offered up by the Kunkel family.
The barn dance attracts visitors and locals from all over southern Alberta and beyond which makes for lively, family-friendly event.
The Sunday of the rally saw the annual silent auction roll out again featuring items donated by the participants. The charity of choice for the organizers is STARS air ambulance and this year a record $2,200 was raised—bringing the total monies raised by the rally over its ten years to be excess of $10,000 for STARS.
"This was our eighth annual rally and many are saying our best," said Duane Pilson. "We allowed lots of free time for everyone to visit and relax along with a couple special events like the tour and silent auction. We were very pleased with the way the rally turned out."
Keith Powell, publisher of RVwest magazine, and his wife, Linda, also attended the RV Rally.
"We enjoyed meeting new attendees and re-acquainting ourselves with those who had attended before. Their generosity in supporting the STARS charity auction and pitching in to help really was amazing," said Keith Powell. "I need to really thank our sponsors and especially Duane and Lynda and their helpers Louie and Laurel Dubois for working so hard to make the rally enjoyable for everyone."
Watch for information in the New Year about next year's RVwest Rally—we hope you can plan to join us for a weekend of enjoying the RV lifestyle.