Golf courses everywhere
Alan Peterson enjoyed his choice of golf courses in the vicinity of Radium Hot Springs, B.C.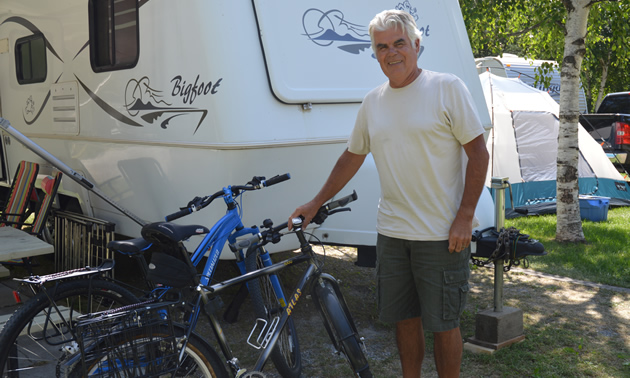 Alan Peterson, a retired lawyer from Grand Forks, B.C., was enjoying his visit at Canyon RV Resort when I spoke with him one day in late July. His rig is a 21-foot 2003 Bigfoot travel trailer.
What brings you to Radium Hot Springs?
My wife, Lori, is attending an art course at Firlands Ranch near here, so I'm enjoying some golf and some time to read and relax.
Have you been here before?
No, this is our first time. We appreciate that the park is clean and quiet, and the setting is beautiful, with plenty of shade. We'd certainly recommend it to friends.
How is the golf?
There is an amazing selection of courses around here and they are a pleasure to play. We recently retired to Grand Forks, and I'd also like to give a plug to the Christina Lake Golf Club and its new RV park—it's exceptional.