An interview with the campground host of Spruce Sands RV Resort
This resort caters to multi-generational families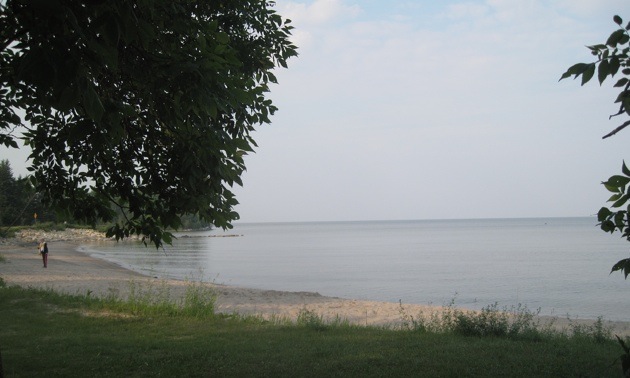 The campground host of Spruce Sands RV Resort, Dave Hammond, took a moment to answer a few questions for RVwest.
Why did you get involved in managing a campground?
My father acquired the land over 52 years ago, and when friends asked if they could camp, we said yes. That was the start. We are now training the fourth generation of our family in customer service.
What makes your RV park successful?
Customer service is very important in our business. We are always upgrading and improving the services that we offer our customers and we are continually on the lookout for new and interesting things that we can incorporate into our park.
Do you get many long-term RVers? Why do people choose to come to your area?
We have many long-term RVers. We have multi-generational families in our resort. We are located on the shores of Lake Winnipeg, one of the larger fresh water lakes in the world. We are only one hour from the capital city of Manitoba, Winnipeg, with the beautiful lakefront community of Gimli just 10 miles south of us.
What is your favourite part of your job?
Meeting new people, seeing the smiles on their faces, and seeing the tension of everyday life leave them as they enjoy all the amenities our resort and community offer them.
What do you do in the off season?
Our resort is quite large, with over 300 seasonal sites. We are busy from February, with trade shows and conventions, to late November, as the fall is the time we do our close-down, maintenance and projects. We enjoy December as a family and usually vacation in January.
What time do you start in the morning, and finish up at night?
Our days start at about 7 a.m. Our daughter manages the store and bake shop, so is usually baking by 7:30 a.m. The store closes at 9 or 10 p.m. at night, and we are usually finished by 10:30 p.m. Our store is open weekends in May and June, and seven days a week in July through to the September long weekend.
Is being a campground manager more of a lifestyle than it is a job?
It is definitely a lifestyle choice, not a job. My wife and I don't plan on retiring. As long as we are having fun and enjoying what we are doing, we will continue. It is very rewarding to do something you love and have people thank you for offering them a vacation spot and lifetime memories.
Can you tell me some of your top tips to help visitors make the experience a good one for everyone?
Whenever possible, make reservations. Unlike provincial campgrounds, most private campgrounds take reservations starting in January. Almost all campgrounds have websites, which offer a lot of information for you to make your camping decisions. Relax and don't fret about the little things. If you have any problems or concerns, go straight to management. If we don't know that there is a problem, we can't fix it.