Alberta Motor Vehicles Industry Council protects those buying and selling RVs
The AMVIC has the expertise and resources you need to protect yourself and your investment.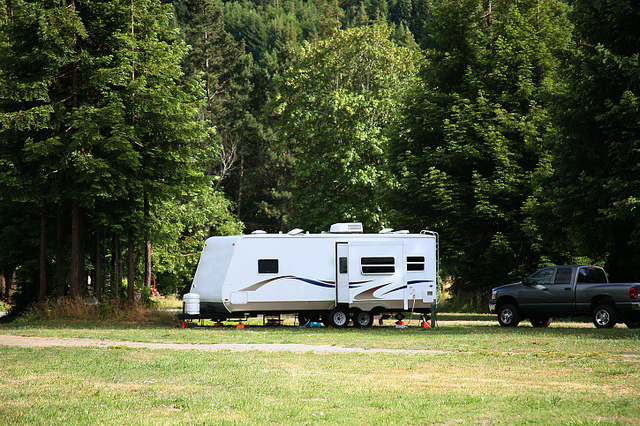 Last summer, after evading arrest for over three years, an Edmonton man was sentenced to 21 months in prison after defrauding a number of RV owners. Thanks to the hard work of the AMVIC, this fellow is out of business and has been ordered to pay over $100,000 in restitution.
Owning and operating an RV is a major investment of both time and money, and while most RV related business have your best interests at heart, some don't. That's where the Alberta Motor Vehicle Industry Council comes in. The AMVIC has the expertise and resources you need to protect your investment, and yourself.
The AMVIC is a non-profit society that regulates the motor vehicle industry in Alberta. It licences businesses that buy, sell and repair vehicles of all types, including RVs. The council also investigates complaints from consumers, registers salespeople and administers a compensation fund to assist those who have fallen victim to unscrupulous individuals or businesses.
The society has some tips for anyone thinking of buying, selling, leasing, consigning or repairing their RV.
Protect yourself
For sales or service, always deal with an RV business that is licensed by the Alberta Motor Vehicle Industry Council (AMVIC).
Here's why:
Licensed businesses are required to follow the consumer protection rules in the Fair Trading Act. Private sellers and backyard mechanics don't have to follow the rules.
Licensed businesses are backed by AMVIC's Consumer Compensation Fund, which protects consumers from financial losses if an AMVIC-licensed business goes out of business.
AMVIC inspects licensed businesses.
AMVIC investigates consumer complaints about offences against the Fair Trading Act.
All registered RV sales staff must complete training sponsored by AMVIC.
What to look for
Here's how to find a licensed RV sales or service business:
Look for the AMVIC business license at the RV store. If you don't see it, ask.
Use the business search tool on the AMVIC website.
Look for AMVIC decal displayed at the business.
Look in advertisements for businesses that display the AMVIC logo or a statement that the business is licensed by AMVIC.
When buying a used RV
Purchase a vehicle history report from an Alberta Registry Agent, CarProof or CARFAX. Many stores now provide this report as a courtesy to the buyer.
Insist on seeing the unit's Mechanical Fitness Assessment before entering into a purchase agreement.
Pay an independent automotive technician to complete a detailed inspection.
Be especially cautious of online advertisements that sound too good to be true.
Never buy a used unit sight unseen, or send money to an unknown online seller.
Selling through consignment
If you want to sell your RV through a consignment business, be sure the consignment contract contains all the information required by Alberta law. For complete list of all the requirements, check AMVIC's website for the tip sheet, Buying and Selling Vehicles on Consignment.
The AMVIC is an invaluable resource for RV owners. If you are thinking of buying, selling, or repairing, be sure to use the tools the AMVIC has to offer. Taking time to do some research before you sign on the dotted line can save huge headaches in the long run.