Kyle Redmond nominated for RV dealer of the year
The Walter Paseska Canadian Dealer of the Year Award was established in 1989 by Camping Canada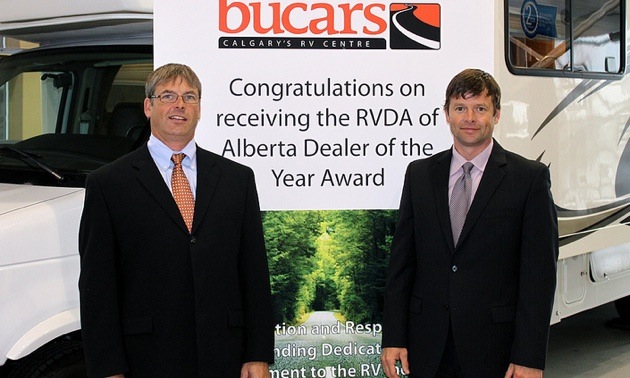 The Recreation Vehicle Dealers Association (RVDA) of Alberta recently announced Kyle Redmond of Bucars RV Centre in Balzac, Alberta, as the association's nominee for the prestigious Walter Paseska Canadian Dealer of the Year Award.
"Kyle is the third member of his family to be nominated for this prestigious award, with his dad Bill and his brother Jeff being nominated in past years," said Dan Merkowsky, executive vice-president of the RVDA of Alberta. "Kyle has played an integral part in the growth and success of their dealership."
Bucars RV Centre was founded in 1959 and purchased by the Redmond family in 1989. The dealership has a staff of over 65 people in a 40,000-square-foot custom-designed building with 16 service bays. Since 2006, Kyle and his brother Jeff have shared the general manager's role at the facility.
"Kyle has an extensive career with the RVDA, as he sits as president with the RVDA of Alberta and vice chair with the RVDA of Canada," said Merkowsky.
Kyle Redmond has been involved with Bucars RV Centre since 1989, started working there full time in 1998, and has worked in every department of the dealership. Kyle and his wife Ruby have three children: Ava, Isabella and William.
The Walter Paseska Canadian Dealer of the Year Award was established in 1989 by Camping Canada and dedicated to Walter Paseska for his many years of commitment and tireless dedication to the RV industry. The 2013 winner will be named at an industry gathering in Louisville, Kentucky, in December.