Follow these bloggers on the adventure of a lifetime
These RV travellers are following their dreams by joining a Baja Mexico RV caravan tour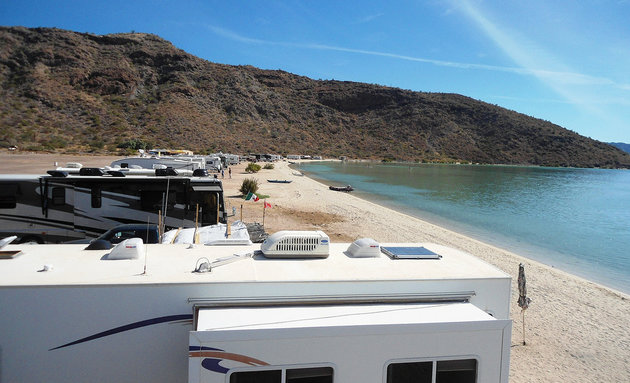 Robert Tellier has been taking his family on some incredible RV excursions. He documents these journeys on his blog website, Gr8t Travel Tips.
Recently, Tellier decided to take his wife on the trip of a lifetime. It would be their first major camping holiday in beautiful Mexico, and they wanted to ensure they had experienced guides and fellow travellers along with them. They chose to go with the Baja Amigos 28 Day RV Caravan Tour. They were impressed by the group's experienced guides, the length of the tours (and month selection), the small group sizes and other key points.
As quoted from Tellier's website:
My wife and I had a wonderful trip, met some great travel companions, took part in some amazing excursions on the way and saw some absolutely spectacular scenery as well!
To read the journals Tellier posted from this dream vacation, visit the week-by-week blog on Gr8t Travel Tips.