Falling in love with the RV lifestyle
These energetic Instagram bloggers explore the Canadian landscape with their beloved German Shepherd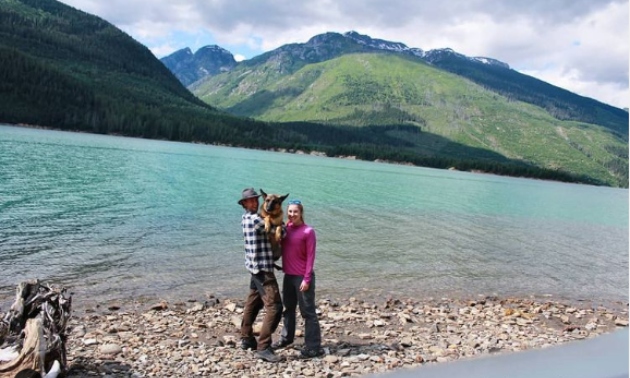 Nick Rumsey and Jess Gunn have spent the past six years travelling with their loyal German Shepherd, Schatzi. They are the creators behind the popular Instagram blog, @thelostandfoundcanada. Check them out to see a gallery of shareworthy photos that will capture the hearts of RVers and animal lovers alike.
We sat down with Rumsey to ask a few questions about this family and their travel goals.
Do you have other friends/family that travel with you?
We do not have any family that joins us on these camping trips, however, we do have a small community on Instagram that we have chats with. Jess' family are all south of the equator, but I bet they would love to join us on a camping adventure one day!
Do you RV full-time?
That is the dream!! Unfortunately we do not RV full-time, however this is something we would like to work towards in the future!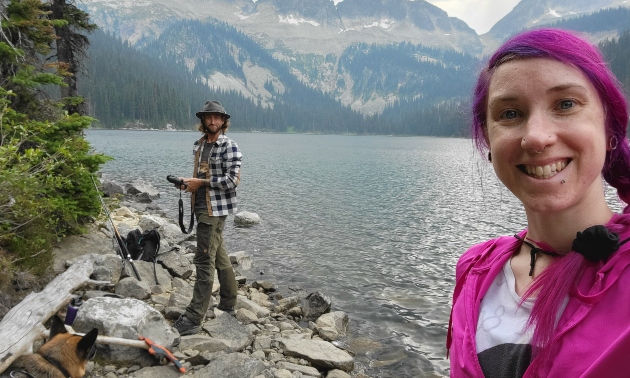 - Photo courtesy The Lost and Found Canada
What inspired you to get into RVing?
I have been RVing since I was a young kid with my parents and grandparents, travelling throughout Alberta and British Columbia. I am originally from Calgary, so you can say it has always been in my blood. Jess is from Adelaide, South Australia, and I met her shortly after moving to Kelowna. Both of us have a passion for the outdoors and she was really interested in seeing more of British Columbia. We started out small with just a tent and whatever gear fit in the back of my truck, as this allowed us the freedom to find backcountry rec sites. However, one fateful camping trip in early 2020 led us to a broken tent (within the first 10 minutes of arriving) and a very long drive back home. Very shortly after that, whilst waiting for the tent to be repaired, we 'accidentally' purchased our first trailer together.
What kind of RV unit do you have?
We have a 2020 East to West, Della Terra 291RK which we tow with a 2017 Ram 3500. We love the large open layout within this unit with the rear kitchen, so we are still able to entertain and cook inside if need be on a rainy night.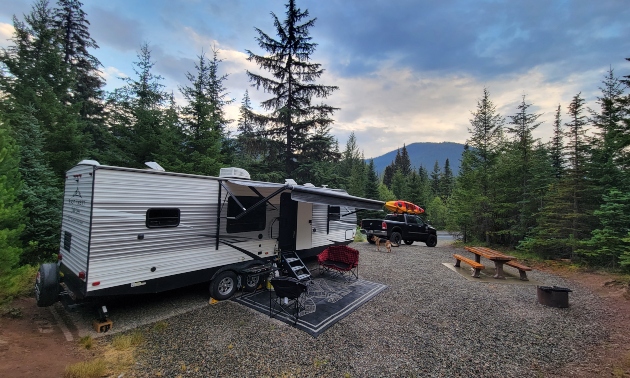 - Photo courtesy The Lost and Found Canada
What do you love most about RVing?
Jess and I are both huge nature enthusiasts and love being outdoors and seeing the raw beauty within nature. Camping for us is not only a hobby, but a lifestyle. Like we said before, if we could live full-time in the trailer we would. There is nothing more relaxing than laying in bed listening to the sound of rain drops on the awning, and enjoying a cup of coffee whilst smelling the fresh mountain air. The best part really is that we can go any time no matter the weather!
Where do you usually travel?
Typically we set ourselves a three-hour driving radius from home for weekend trips. This usually leads us to places like Revelstoke, Nakusp, down to EC Manning and up to Wells Gray and everything in between! Eventually we would love to venture on longer trips to Northern BC and the Yukon. Seeing the northern lights whilst camping is high on Jess' bucket list.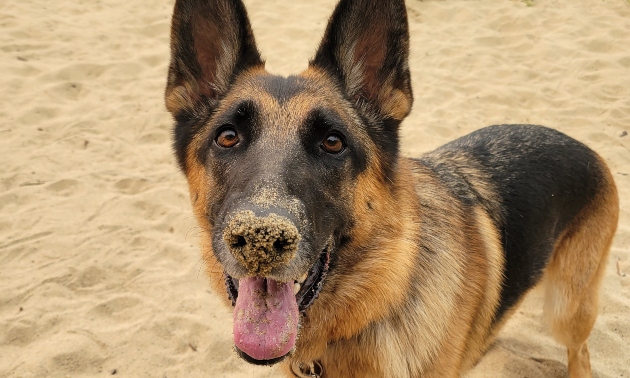 - Photo courtesy The Lost and Found Canada
Tell me a bit about Schatzi!
Schatzi is a six-year-old pure bred German Shepherd from Manitoba. Fun fact about her, when I was first naming her, the breeder and I had a miscommunication, and her real name was documented as "Just Schatzi".
She has been camping with us since she was a pup. When we first started tenting with her she would sleep in the back of the truck, however, she was not a huge fan of this and would start howling about midnight because she missed us. As we got more into tenting we slowly let her venture into the tent with us, to the point now where she will demand to be let into the tent to go to bed at 8 p.m. sharp. Once we got the trailer the habit of going to bed early and sleeping in late became a whole new problem as she loves to sleep in our bed. Being a German Shepherd you can imagine how much she sheds! Now put that in a small tent and you are picking fur out of your teeth for weeks!
Most people in the campground think she is a vicious dog, due to the breed. She can be loud at times, but she doesn't know how to be quiet. Once you get to know this little devil she is a pure ball of kisses and play time.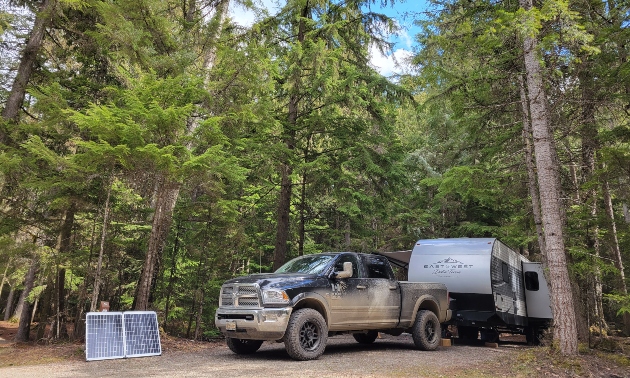 - Photo courtesy The Lost and Found Canada
Is there anything else you'd like to share with our readers?
Our best advice for anyone reading this is to just get out there and go! You don't need the largest rig, or the biggest truck to have a good time. It took us years to find the right trailer for us. Don't rush anything you're going to get into because it is worth taking the time to make sure everything is what you need it to be.