Adventurous authors: The Bennetts have built a life around RVing
Useful pointers from the road-savvy travellers behind RV Love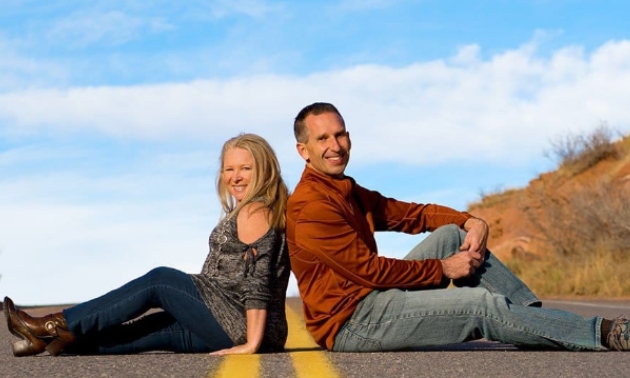 If you're up on the latest RV blogs, you might have already heard about Marc and Julie Bennett of RV Love. These travellers are also avid writers, and have been living and working out of their RV since 2014. Their travels have taken them to 50 states, Canada and Mexico—and they co-authored a bestselling book in 2018 entitled Living the RV Life: Your Ultimate Guide to Life on the Road. In 2021, they put out a second bestseller, RV Hacks: 400+ Ways to Make Life on the Road Easier, Safer, and More Fun.
In addition, the Bennetts are course instructors and coaches at RVSuccessSchool.com, where they assist other RVers in learning the tricks of the trade.
We sat down with Marc and Julie to find out more about their exciting life:
Who do you travel with? Do you bring any pets along?
Marc: When we first hit the road full time in our motorhome, we travelled with our 8-year-old labradoodle, Coda. She was actually a primary reason we chose to travel by RV instead of other forms of travel, like international. But we had to say goodbye just five months into our travels; so most of our six-plus years of full-time RV life ended up being just Julie and I. In the last two years, we made the switch to part-time RV travel with a home base. Being part-time RV travellers, we now have a smaller RV but are again travelling with a dog—our 18-month-old goldendoodle pup, Sunny. Travelling with a pet definitely adds a bit of complexity and additional considerations, but one of the best things about RVing versus other forms of travel is that the whole family can travel together. We love that. Sunny does too!
How long have you been in love with the world of RVing?
Julie: Our venture into full-time RVing began in 2014, and our website name, (RVLove.com), was actually inspired by our love for each other. We had only been married a couple of years when we decided to do this, so still in the honeymoon stage! The RV was simply and quite literally the vehicle that allowed us to travel and spend time together. That said, we quickly fell in love with the adventures and freedoms offered by the RVing lifestyle. We are so grateful for all of the wonderful experiences we've been able to have, and the amazing and diverse range of people we have met through our RVing adventures. That's why we love sharing our knowledge with others to help them make the most of it too.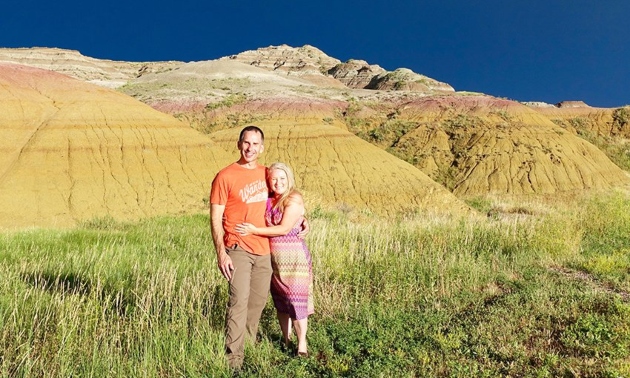 - Photo courtesy RVLove.com
Where do you usually go?
Marc: When travelling full-time, we would generally follow the weather, travelling further north and to higher elevations in the summer. Then to lower elevations and further south in the winter. We travelled to all 50 states and many Canadian provinces, all while still working full-time, and before the age of 50! Some might be surprised to learn that we averaged fewer miles per year in our RVs travelling the whole country, than most people put on their cars just running errands and commuting to and from work. In our part-time travels, we tend to stay more regionally near our Colorado home base, but last winter we still did a big 8,500-mile (13,679-kilometre) RV road trip covering 16 southern states, including both Florida and California! This year, we'll winter in the desert south west.
Is there a particular accessory or piece of RV gear you won't leave home without?
Marc: The one piece of gear that I would not leave home without are levelling blocks. We end up needing at least a couple blocks at almost every place we stop. Most RV refrigerators need to be level to operate properly, so I sometimes even put the RV on blocks even in a parking lot if I will be away for a couple hours and want to leave the fridge on. Other gear that are high on the priority list would be a quality lead-free drinking water hose, and a quality sewer hose.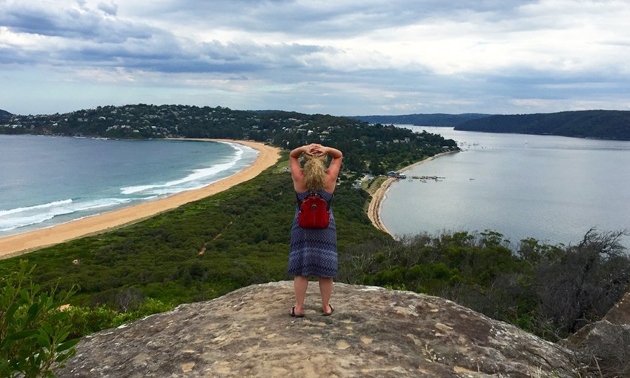 - Photo courtesy RVLove.com
What aspect of RVing brings you the most joy?
Julie: Being able to have exciting locations right outside your doorstep, and the ability to change those locations as often as we want. We have stayed in our RV with nothing between us and the rim of the Grand Canyon, gone snorkeling just a hundred feet from our RV in the Florida Keys, and had so many more incredible experiences. We love that everywhere you go in an RV, you have your whole home with you. This is especially true with smaller motorized RVs, like vans or our current Class C motorhome. If there is an amazingly scenic view in your travels, you can just stop to enjoy it, prepare a meal there, or maybe even stay the night, if it is allowed. The opportunities to explore, and the experiences you can have are virtually unlimited.
Do you ever attend RV-related events?
Marc: We have attended many RV rallies, events and RV shows over the years, but we definitely don't make those a priority in our travels. We usually like to keep our schedule pretty flexible. But one of our favourites is attending hot air balloon festivals, because there is nothing quite like being on-site for those. Waking up to see hundreds of beautiful hot air balloons floating over our RV at the Albuquerque International Balloon Fiesta is definitely one of our RV travel highlights! If you are not on-site in your RV, it is a hassle to get up extra early, commute with your car, and have to deal with traffic and parking so early in the morning. In an RV, you can park on-site and just wake up to enjoy it all right from your doorstep. Or watch out the window in your pajamas drinking coffee inside your RV! Of course, RV events can be a fun way to connect with our road community. But even though we live in a small space, we really enjoy travelling together as a couple, spending time with each other, or making plans to catch up with a small group of close friends.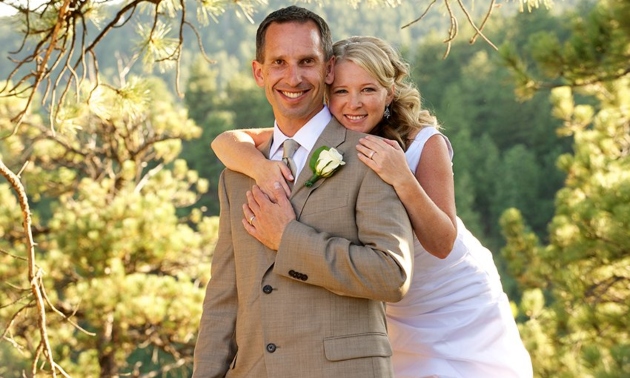 - Photo courtesy RVLove.com
What advice would you offer to new RVers?
Julie: Our main piece of advice to new RVers is to do plenty of research before jumping into RVing. There are so many choices and decisions to make. Some of those choices come with expensive price tags that can really impact you financially. Spend the time getting clear and comfortable with all aspects and costs of RVing ahead of time, and you will have a far more enjoyable experience in the long run. That is why we share so much on our website www.rvlove.com, and in our two bestselling RV books - Living The RV Life: Your Ultimate Guide To Life On The Road, and RV Hacks: 400+ Ways To Make Life On The Road Easier, Safer and More Fun!
Our goal has always been to make the road ahead so much easier for other RVers. We'd love to stay connected, so join us on social media. And we hope to one day see you out there! Until then, safe and happy travels!
Keep up with RV Love on YouTube, Twitter, Facebook, Instagram, TikTok and Pinterest.