Insights from a trailblazer in the RV world: Protect your investment and embrace the road ahead
Philip Jordan, owner of RV Mobile Edmonton, shares expert tips, industry insights, and predictions for the future of recreational travel
by Danielle Brost —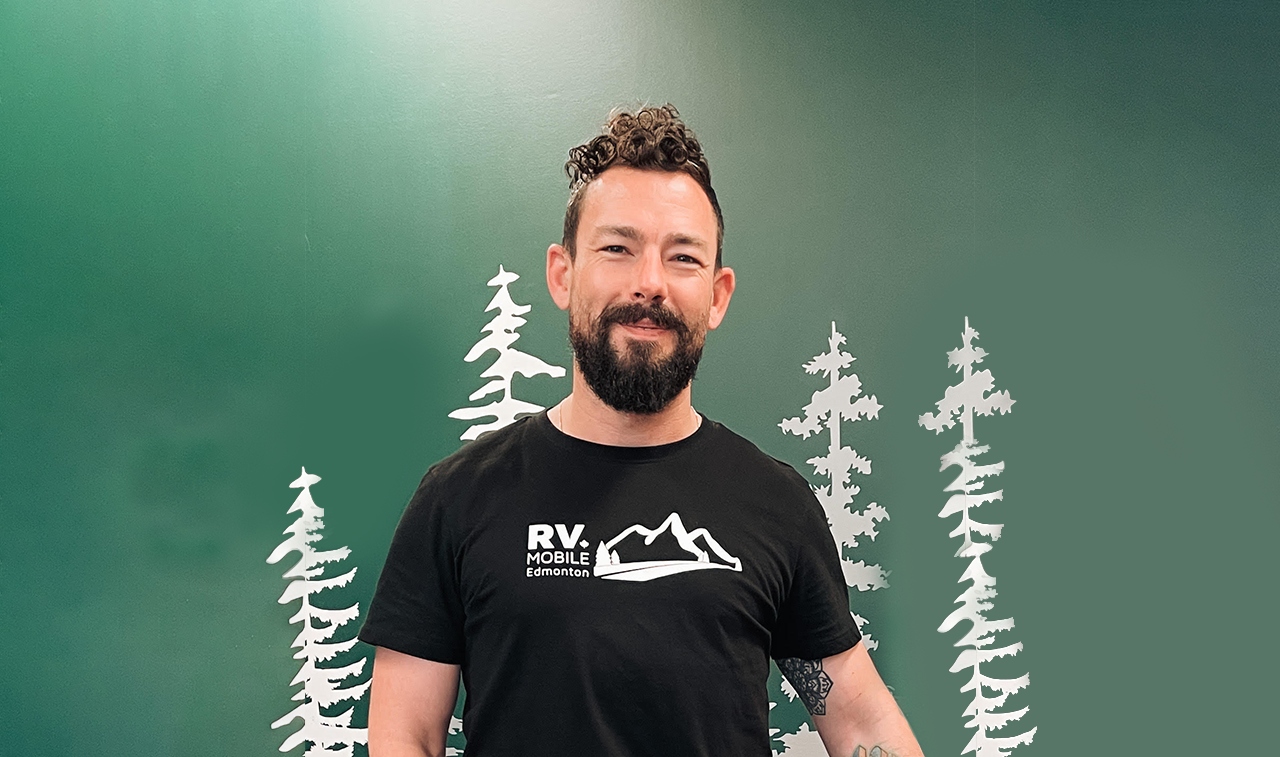 Living life on the road is a dream shared by many, and for RV enthusiasts, maintaining their beloved home-away-from-home is of utmost importance. In an interview with Philip Jordan, the owner of RV Mobile Edmonton, we gained invaluable insights into safeguarding your RV from damage, discovered the latest developments in the ever-evolving RV industry, and explored exciting predictions for the future of recreational vehicles.
With years of experience under his belt, Jordan generously shared his tips, industry wisdom, and forward-thinking outlook, providing a treasure trove of knowledge for both seasoned RV travellers and those just starting out.
Do you have any practical tips to help RVers prevent damage to their RV units?
Inspect your roof at least twice per year. (RV Mobile provides this service at no charge). In our experience, more than 80 per cent of the RVs on the road have some form of water damage from lack of maintenance.
Perform an LP gas test once per year. Your home on wheels is constantly vibrating, and bouncing down the road—fittings can come loose.
What are a few common preventable mishaps or RV maintenance mistakes that you see people making?
Using silicone based products on the roof material. Only sealant approved for roofs should be used.
Using silicone to seal the sidewall of the trailer. Silicone products are inexpensive but do not last very long and are difficult to remove. Better to use a quality product that costs slightly more and will outlast silicone by 2-3 times. Proflex or Quad Max are the brands we prefer.
What are your favourite RV products right now?
How has the RV industry been changing in recent years?
With recent world events more people are looking to "get away" and the RV lifestyle is the perfect fit for that. The issue that arises is that you have inexperienced people purchasing, maintaining and operating an RV, which leads to the potential for an uncomfortable experience.
How do we suggest dealing with this? If you are thinking of buying an RV, get it inspected by an independent repair facility to ensure you don't miss something that could lead to a large repair bill. On the maintenance side, ask your local RV service centre what they recommend, read about the common issues online and then take steps to keep your RV in good condition. If you are buying an RV from a dealer, make sure to ask for a "walk-though" of the unit so you know how things work. If you bought privately, look to an independent shop to provide you with a walk-through and make sure to ask lots of questions!
What do you think the future holds for the RV industry?
Especially in Alberta, the RV industry will always have a strong following, no matter the cost of fuel! Since there was a rush to buy RVs over the last couple years, we expect to see the prices drop slightly and more units being available .