Why I like nine holes
British Columbia has a wide range of nine-hole courses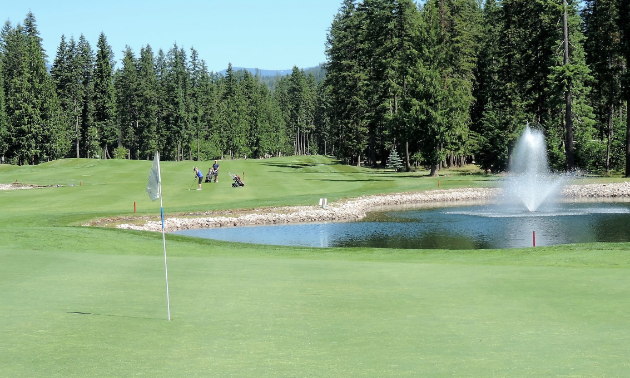 In British Columbia, there are 247 golf courses, which include the traditional 18 holes, executive courses, par 3's, and pitch-and-putt courses. Of the grand total, there are 75 nine-hole courses, which consist of 64 individual courses or part of a larger 27-hole course. There are plenty of golf courses in the province, from the No. 1 Capilano Golf and Country Club (private) to the Stanley Park Pitch and Putt.
The historic reason golf courses have 18 holes came out of Scotland around 1457, when it was reported that golfers took 18 shots to finish off a bottle of Scotch. There is no practical reason why a course has to have 18 holes. In fact, since the game has evolved over 500 years, there are very good reasons to reduce the number of holes. Why not nine holes! Golf experts like Jack Nicklaus agree. Nicklaus said that "the game is not accessible, affordable and time effective" and recommends 12 holes. Even the United States Golf Association (USGA), the governing body of the sport, has raised concern about the decline in the number of people playing the game, especially women and juniors.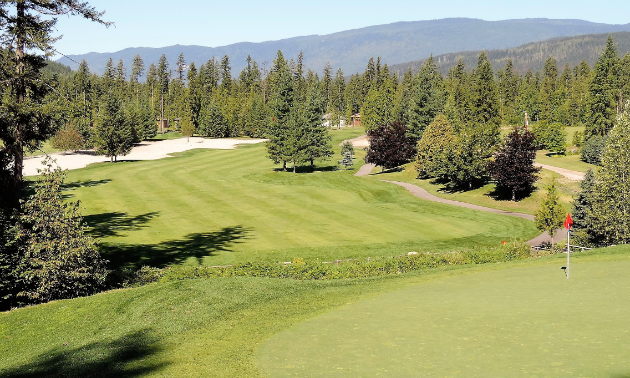 Nine-hole courses on the other hand, offer many advantages, such as:
Time: As golf architects design harder and longer golf courses, it takes longer and longer to play championship courses. Golf courses plan for a four hour and 30 minute round at 15 minutes per hole, but on a beautiful day on a public golf course, it can take up to five hours. Throw in a tournament and the time increases. Even the USGA recognizes that slow play is a threat to the game. People live busy lives and a round of golf uses up the better part of a day. Nine holes generally takes two hours, leaving time for other activities.
Length: Traditional 18-hole courses range from 6,100 to 7,200 yards. The newer designed courses have been stretched, especially for the PGA Tour. The problem is that most golfers try to emulate what they see on television but do not possess the skill to drive the ball 300-plus yards. As a result, longer courses for recreational golfers are not the answer. It is refreshing to play nine holes around 3,000 yards. The shorter courses translate into hitting greens in regulation and being able to play the course near par, which is a great feeling.
Cost: Golf is an expensive game when you factor in the cost of equipment, green fees and possible membership in a club. Green fees can quickly add to the annual cost. The average green fee on a public golf course is between $45 to $50 a round, with the more exclusive courses charging up to $99 a round. Nine-hole golf courses generally keep their cost under $30, making the cost of golf very reasonable.
Difficulty: Golf is not an easy game, despite what you see on television. It takes years to develop the skills to play the game well. The game needs to be made easier. Some of the suggestions include eight-inch holes, smaller and flatter greens, permit tees on the fairway, reducing stroke penalties and eliminating frivolous rules. Nine-hole courses need to be made user-friendly to encourage more people to play the game.