The RV Golfer visits the Voyager RV resort
This luxurious Tucson resort was named mega park of the year by the Arizona Association of RV Parks and Campgrounds.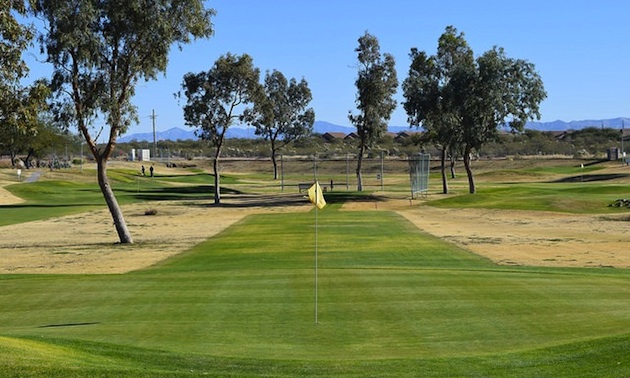 It is not often that the opportunity arises to stay at an upscale RV resort such as the Voyager in Tucson, Arizona. This premier facility is highly rated by both Woodall's and the Good Sam Club, receiving the Best in the Nation award in 1992, 2001 and 2004. Located just off Interstate 10 in southeast Tucson, has a hotel, park model homes, manufactured homes at The Bay and The Cove, as well as RV facilities. There are 600 fully serviced RV sites. For the big rigs, 100 sites are pull-throughs 100 feet long and 33 feet wide.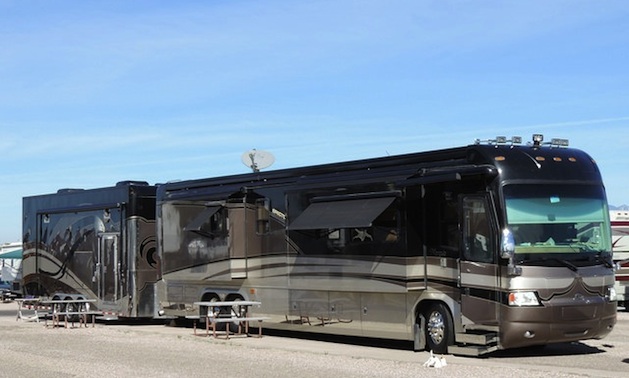 Owned by Encore Corporation, this is a 55-plus resort that has a real community feeling. The village between Fourth and Seventh streets consists of the registration office, bar and grill restaurant/market, recreation centre and 39-room hotel. Protected by a security gate and patrols, the resort feels safe and secure.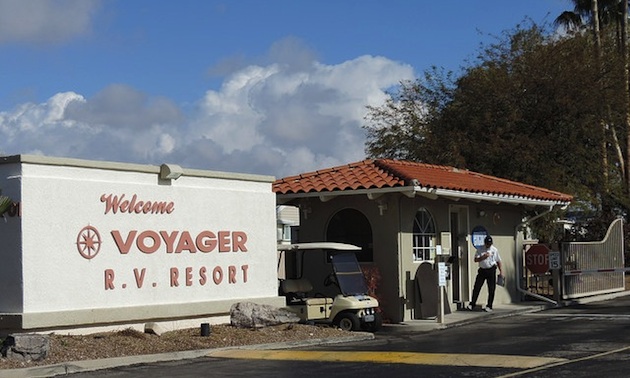 There seem to be endless recreation facilities, including tennis, volleyball, bocce, horseshoes, shuffleboard and the most popular, pickleball. Within the complex are three swimming pools, with whirlpool/spa/hot tub and a 24-hour fitness centre. The emphasis is on recreation, fitness and good health. Promoting good health are the Health Clinic and Healthy Living Seminars.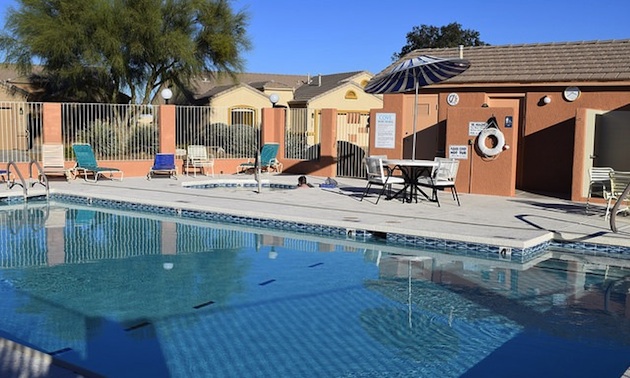 The activities list at Voyager has reached 300. Some of the more unique activities include calligraphy, glass fusion, lapidary, genealogy, oil painting, quilting, stained glass, wood carving, ceramics, ballroom dancing and tai chi. Upon registration, the office hands out a six-page activity list and urges guests to get involved in the activities. It is amazing that Voyager has all the facilities to offer such a wide variety of activities. An activities director coordinates the myriad of activities and volunteers conduct the classes.
There are ballroom dances, pancake breakfasts, potluck dinners, movie nights, concerts, casino bus trips, bingo, poker nights, a lecture series, Girls Night Out and special interest groups providing entertainment.
Because of its mega size, Voyager offers amenities few parks can match. These include Merrill Lynch financial seminars, salon services, computer classes, a credit union, ATM, Spanish classes, pet grooming and mail service. There is a farmers' market and vendors' fair which are very well attended, drawing RVers from many other parks in the Tucson area.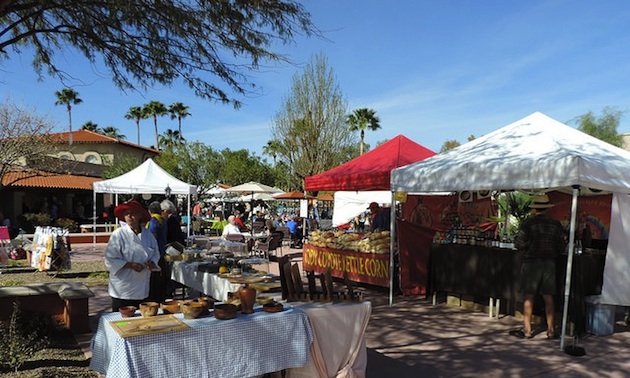 The golf course is on site. Voyager management has tailored the golf course to the 55-plus crowd, designing the course for enjoyment and exercise and not for competition. The golf course is a nine-hole par three, just under a thousand yards. The longest hole is 127 yards and the shortest 80 yards from the back tees. The course is not as easy as it appears, with narrow fairways, fast greens and water coming into play on holes No. 2 and No. 9. The course hosts both ladies and men's clubs, as well as best ball tournaments to raise money for Alzheimer's research and other causes. Snowbirds can purchase a season pass for under $300.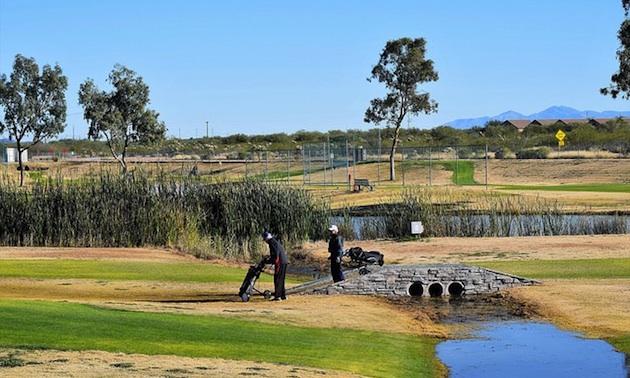 For those golfers wanting a greater challenge, once a month the Voyager Country Golf Club plays at Rolling Hills Golf Course, a par-63 executive course of 4,146 yards that plays more like a regular course. The format is a co-ed scramble with prizes.
Voyager is not exaggerating when they boast they "have it all." Their most recent accomplishment in 2014 was the designation of Arizona Mega Park of the Year. Voyager is more than a vacation stay for snowbirds. If you love to get involved, participate and enjoy the community lifestyle, Voyager is a great place to spend the winter.