How to get a golf scholarship
There are golf scholorships available for both U.S. and Canadian universities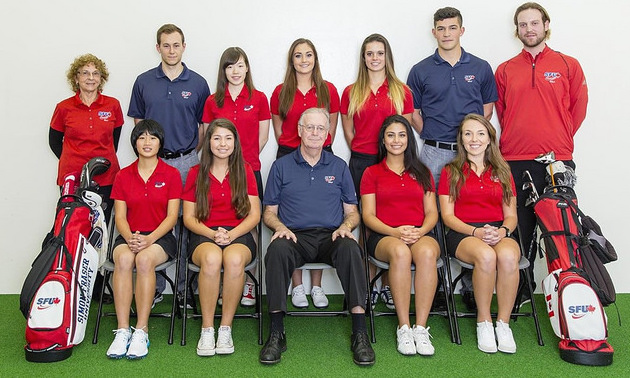 With the ever-increasing costs of post-secondary education, an athletic scholarship to a major American university would appear to be extremely appealing. The cost of attending any university for one year for a resident of most states averages $23,410—US of course. For an out-of-state student, add at least another $10,000 in fees. What parent would say "No" to a full-ride scholarship, which is called Athletic Financial Aid (AFA). The answer is probably none.
The AFA pays for tuition, fees and books as well as board and room. The average athletic scholarship in Division I is $14,270 for men and $15,162 for women. At the same time, your son or daughter receives good coaching while earning a degree. It all sounds so idyllic.
How to obtain an athletic scholarship
Every year in the United States, $2 billion dollars in scholarships are awarded to 145,000 students in Division I and II schools. In total, 460,000 student athletes participate in 24 sports across the United States. Since university coaches cannot visit every high school to recruit, it is up to the student athlete to be proactive and select the right school and athletic program for him/her. For students wanting an athletic scholarship in their particular sport, there are three guidelines:
Obtain the highest grade point average [GPA] as possible while in high school, as well as on the ACT or SAT exams (college entrance exams).
Create a resume of athletic accomplishments throughout high school. The resume should include a videotape of athletic skills, letters of recommendations and demonstrated leadership skills. Also post on YouTube and send a link to the coaches.
"Sell yourself." Attending visitation days and summer camps ensures that the coaches get to know individual athletes. Do not expect the coaches to find you among hundreds of yearly graduates. Be proactive and make that first phone call to start the recruitment process.
These three guidelines can apply to any sport at any university. Obtaining an athletic scholarship, however, is not as easy as it appears. Only 3.3 per cent of high school graduates will make a varsity team coming out of high school and many will need to improve their athletic skills or marks through the junior college system.
Despite the prestige of being offered a scholarship, athletes quickly discover there are some disadvantages, especially to Division I schools. There are huge time commitments for practices, games and travel, plus classes five days a week. In
addition, the money is not as lucrative as it first appears, with only the players in the major sports of football and basketball receiving full-ride scholarships. Lastly, the pressure to win is relentless, both for the athlete and for the coaches, who are "hired to be fired" if the team does not win.
Golf scholarships
Obtaining a full-ride golf scholarship is not easy. Non-revenue sports such as golf are only given 3.5 to 4.5 scholarships, which are then sliced and diced over the eight to 10 team members. That means golf scholarships are cut in half. In addition, coaches have the right to use the money as needed or revoke the scholarship after only one year.
What if a son/daughter wants to attend Arizona State in Tempe on a golf scholarship?
The Sun Devils are a member of the National Collegiate Athletic Association, or NCAA, the governing body of all collegiate sports. This is one of the best Division 1 schools in the country, winning the Men's NCAA Golf Championship in 1990 and 1996. Their most famous grad is Phil Mickelson, who won three individual NCAA titles. The university even has its own golf course on campus, the ASU Karsten Golf Course. Arizona State is an excellent choice for any student athlete, but when out-of-state fees are added, plus the Canadian-American exchange rate, the cost for one year of university can soar to over US$30,000.
There are, however, other options available in Canada.
Simon Fraser University (SFU)
SFU might be located in Burnaby, B.C. but the university is not a member of the CIS, or Canadian Interuniversity Sport organization. Since 2012, SFU is the only university in Canada that is a member of the American NCAA. All student athletes have to apply to the NCAA Eligibility Center, declare their amateur status and sign a letter of intent. If the student has a minimum 2.5 grade point average and has a good golf resume, the coach can then offer a scholarship.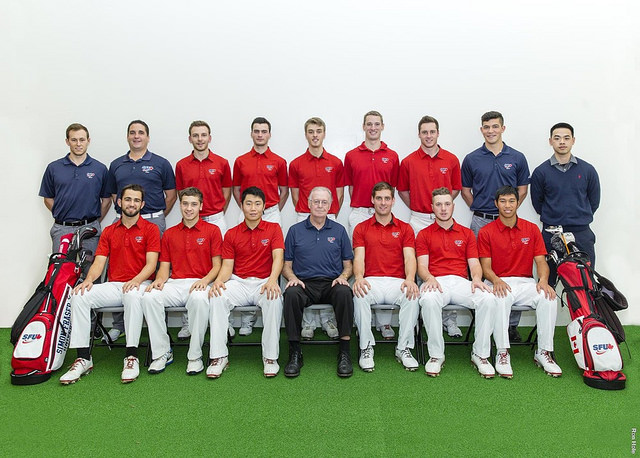 Stay and play
Staying at home to play for the Clansmen has many advantages, which include the lower cost of university by living at home as well as playing before friends and family while competing against good American competition. The disadvantage is that golf scholarships only average approximately $4,000 per year, but that makes the cost of university very reasonable. In exchange for their scholarship, team members have additional obligations to the program.
Team members are expected to put in 14 to 18 supervised hours each week, which could include practices twice a week, weight training, keeping a practice log and assisting in fund-raising tournaments. Academically, they must maintain a 2.0 average (C average) and not fail any classes. The 10-member team plays out of the prestigious Vancouver Club in Coquitlam, with only five members making the travelling team.
Both the women's and men's golf teams are coached by John Buchanan. The men's team in the last few years has done very well. In 2013-14, the Clan finished 17th among the U.S. Division II schools. In the following year, SFU finished fifth but ranked fourth. This is a great accomplishment as there are 231 Division II schools that have a golf program.
The 2015-16 golf schedule includes attending eight tournaments in Washington State, New Mexico, California and Idaho. The playoffs start with the Great Northwest Athletic Conference (GNAC) Championship, followed by the Regional Playoffs in Las Cruces, New Mexico and finally, the National Division II Tournament in Denver, Colorado. This year the women's team won their first GNAC Conference title. By mid-May, both teams should be on their way towards playing for a National NCAA Championship.