Top 10 must-have products for RVers
These RV-friendly items promise to enhance and enrich your travel experience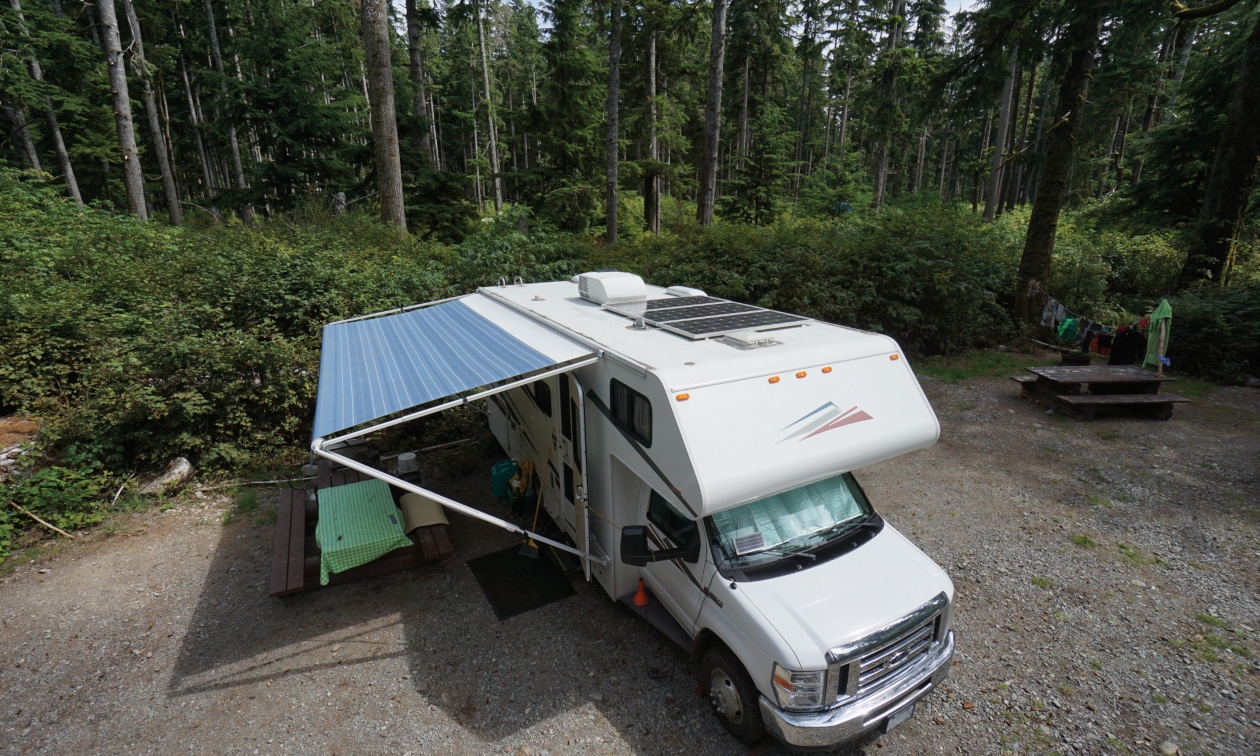 RVers are always looking for ways to make their excursions more enjoyable and convenient—and there are plenty of products on the market to make that happen. Having the right gear can make all the difference, so we decided to put together a list of our favourites.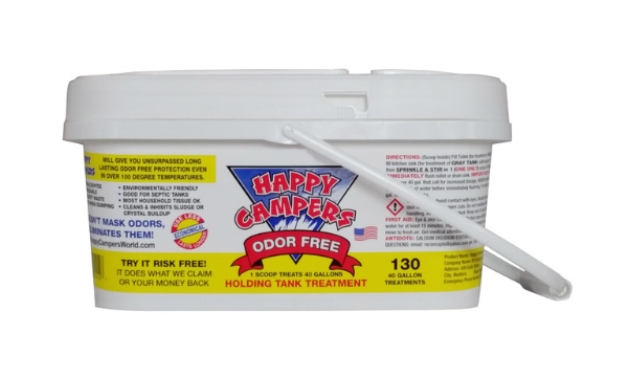 - Photo courtesy Happy Campers
1. Happy Campers Holding Tank Treatment
This holding tank treatment product is free of toxic chemicals such as formalin, formaldehyde and benzene. It can effectively eliminate odours, even in the most extreme temperatures. The treatment can liquify waste and most toilet papers, preventing build-up of crystals and sludge. One treatment lasts until you need to dump your tank, and it is safe for home septic systems.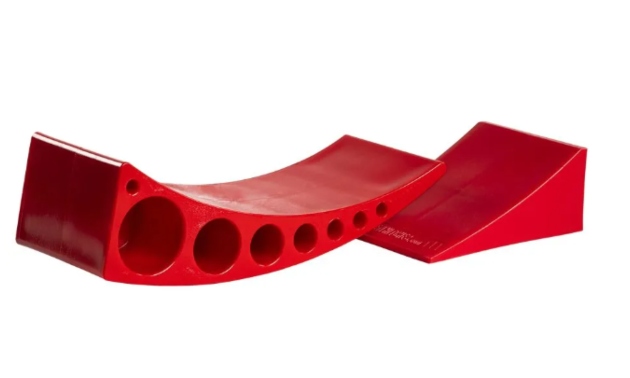 - Photo courtesy Andersen Hitches
2. RV Leveler by Andersen Hitches
When you're setting up your RV, leveling it is an important step. If you want to get it right on the first try, consider picking up an RV leveler by Andersen Hitches. Each kit includes a leveler and a chock, and the website recommends having one kit per axle. It allows leveling at any increment between 1/2 inch and 4 inches, working well on trailers up to 30,000 lbs and with tires up to 32 inches in diameter.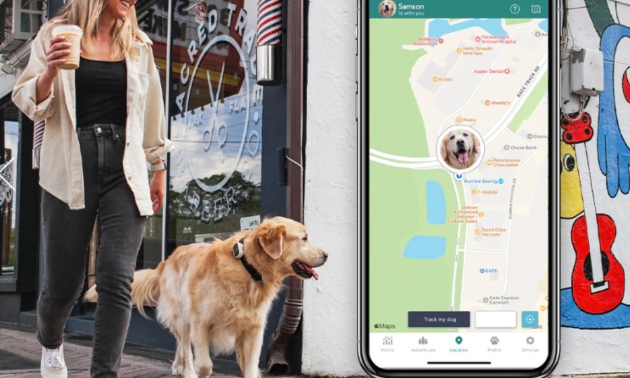 - Photo courtesy LinkMyPet.com
3. The Link GPS smart collar for dogs
If you bring your pup along with you on camping trips, the Link GPS-trackable smart collar is essential.
Along with the companion app, this device helps you track your four-legged friend if they should get lost.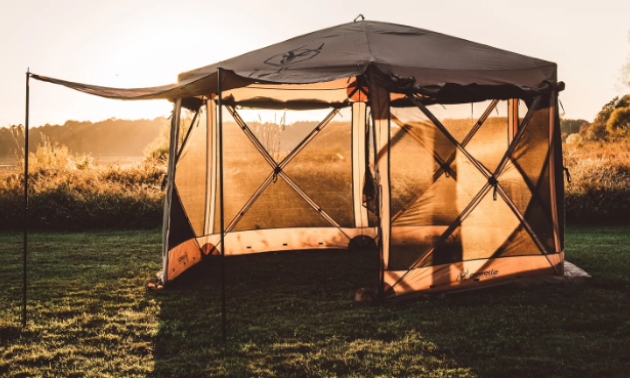 - Photo courtesy Gazelle Tents
4. Portable gazebos by Gazelle Tents
If you love to sit outside while camping but want to be protected from the elements, the portable gazebos by Gazelle Tents might be for you.
You can set up an outdoor eating or entertaining space, invite a few friends and enjoy the campsite—rain or shine.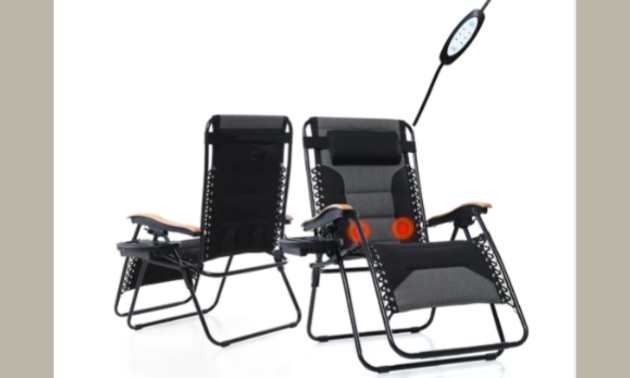 - Photo courtesy Phi Villa
5. The Phi Villa zero gravity chair
For lounging at your campground, you want to have the most comfortable chairs possible. Enter the Phi Villa zero gravity chairs.
The company's line includes chairs with cup holders and padding for your comfort and convenience.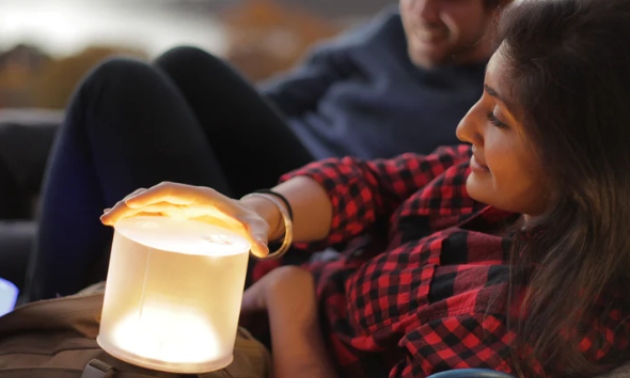 - Photo courtesy MPOWERD
6. The Luci Lux solar light by MPOWERD
Light up your nights with the Luci Lux solar lamp by MPOWERD. These lights are bright, providing warm ambience to any space. They are small enough to fit in your hand, and durable enough to withstand 150 lbs of pressure. The charges last up to 24 hours and recharge time is approximately seven hours.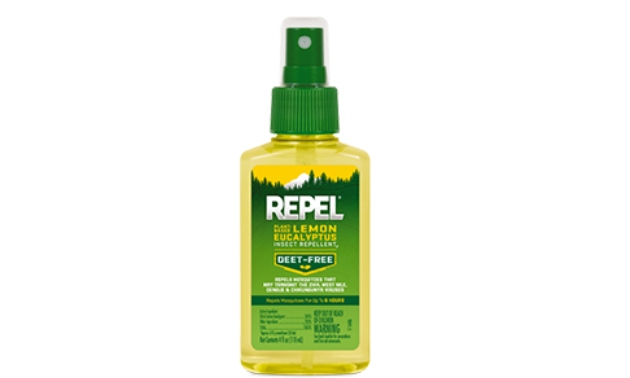 - Photo courtesy Repel
7. Repel plant-based lemon eucalyptus insect repellent
If you're heading somewhere with a lot of mosquitos or other such pests, you might be pleased to know there is a DEET-free product on the market that is impressing a lot of RVers.
Repel's plant-based insect repellent is able to keep mosquitos at bay for up to six hours per application!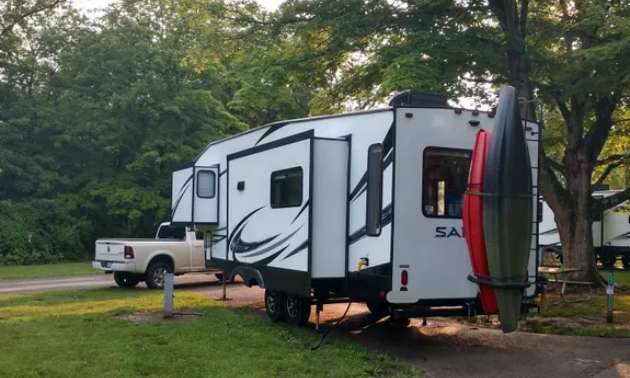 - Photo courtesy VertiYak
8. The VertiYak kayak rack
Watersports enthusiasts will be happy to see a kayak rack added to our list, and this one is a fantastic choice. The VertiYak hitch mount can handle kayaks up to 12 feet in length, and holds them vertically to save space.
Check out the company's YouTube videos showing how the product works, and outlining its assembly.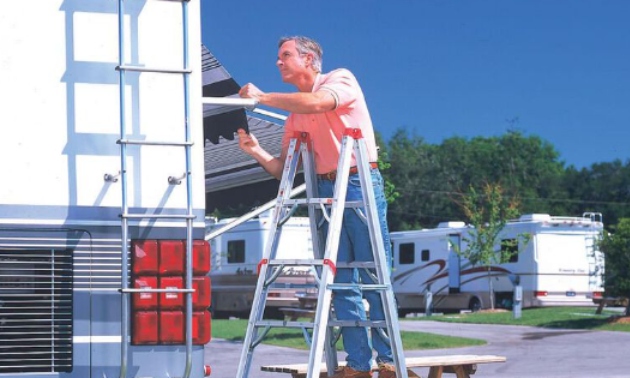 - Photo courtesy Camping World
9. The GP Logistics folding ladder
This folding ladder by GP Logistics is a handy item to have with you every time you go RVing.
These ladders are lightweight, strong and have collapsible rungs that allow for ultra-easy storage. They come in single- and double-sided models, and in different heights to accommodate the size you require.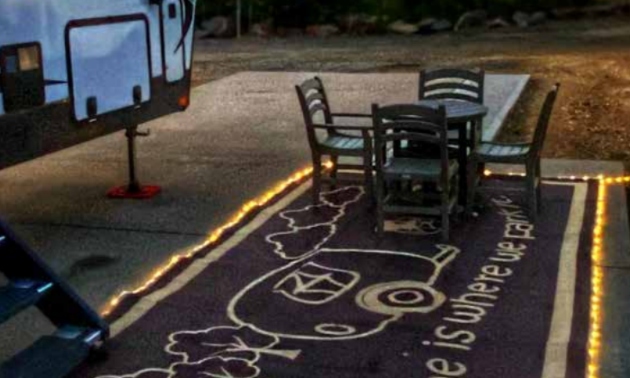 - Photo courtesy Ming's Mark Inc.
10. Camping rugs by Ming's Mark Inc.
Last but certainly not least are the camping rugs (AKA patio mats) made by Ming's Mark Inc.
They make high-quality reversible rugs with eye-catching patterns, and they even have illumated mats for those evenings around the picnic table.