The FanTastic Vent by Dometic
Maintain the perfect temperature during your RV excursions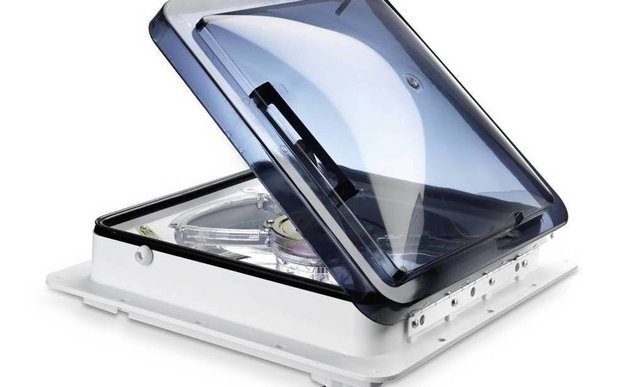 Created by Dometic Corporation, the FanTastic Vent is a high-powered vent fan with a built-in thermostat. This makes it easy to maintain an ideal temperature in your RV.
The FanTastic Vent offers three fan blade speeds (low, medium and high), along with a reverse switch that sets the fan blade direction. It also has a rain sensor, which closes the dome automatically when wet, and reopens it once it is dry.
This product should be on every camper's wish list. Climate-controlled comfort is a great way to get the most out of your next RV holiday.
For more information on the FanTastic Vent, to order one or to read about Dometic's other RV-friendly products, visit the Dometic Corporation website.