Sleep in comfort with custom RV bedding from Bunk Barn
The whole family will appreciate Bunk Barn's custom fitted sheets for RV mattresses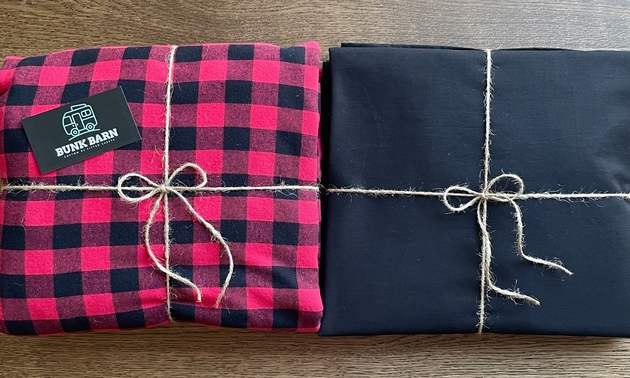 If you spend considerable time in your RV, you'll want to make it feel like a second home. Part of that, of course, is having a comfortable bed. However, it can be tricky to find attractive, quality bedding that fits well on RV mattresses.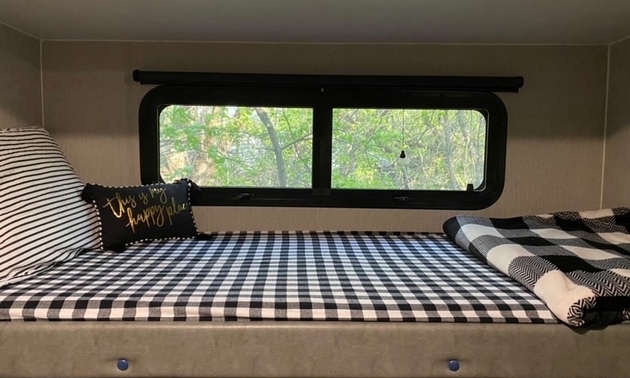 - Photo courtesy Bunk Barn
Luckily there is a company out there making fitted sheets and pillowcases designed specifically with RVers in mind.
Bunk Barn is a Canadian company based in Winnipeg, Manitoba, and they create beautiful custom bedding for RVers of all ages. The products can be purchased on Etsy, and you can see regular updates about the company and their bedding on Instagram and Facebook.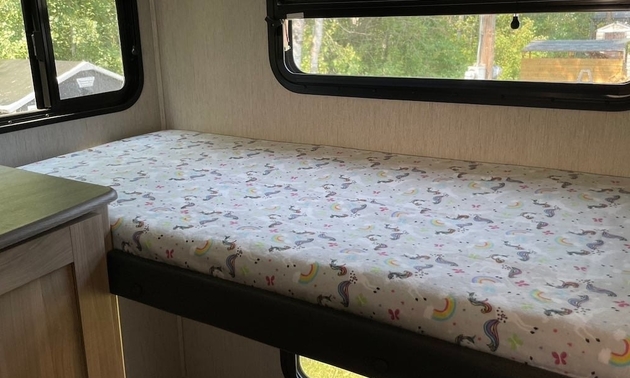 - Photo courtesy Bunk Barn
In addition to having readymade sheets available for sale in RV-specific sizes, Bunk Barn also has an array of fabrics on their Etsy shop.
This allows you to pick out what you'd like for your custom sheets and have them made to your exact specifications. There are patterns galore, including everything from plaid flannel to rainbows and unicorns—so your RV bed can feel as personalized and cozy as your sleeping quarters at home.