The Escape Industries 19' trailer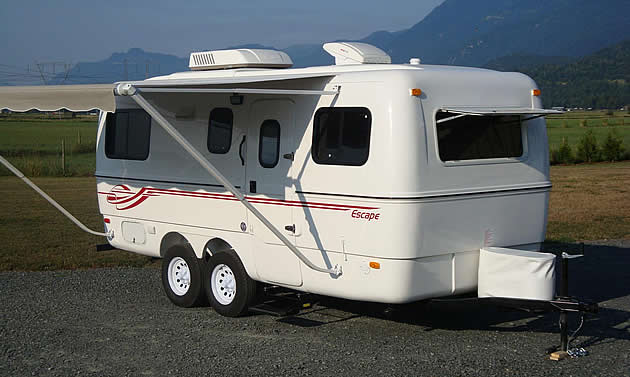 Created with the needs and desires of customers in mind, the 19' Escape is a moulded fibreglass trailer that sets a new precedent for camping in comfort.
The lightweight design of this model makes it an economical choice that can drastically reduce your travel costs compared to heavier units. It also has an aerodynamic shape, durable construction and great resale value—although we doubt you'll want to part with it.
The 19' trailer is designed especially for mid-sized vehicles and trucks, so it is suited to a broad range of customers. It boasts solid road stability, as well as a comfortable interior that sleeps five and offers plenty of storage space.