New magic wool pads for glass surfaces
Shurhold Industries introduces its new Magic Wool Pads
by Kimberly Shellborn —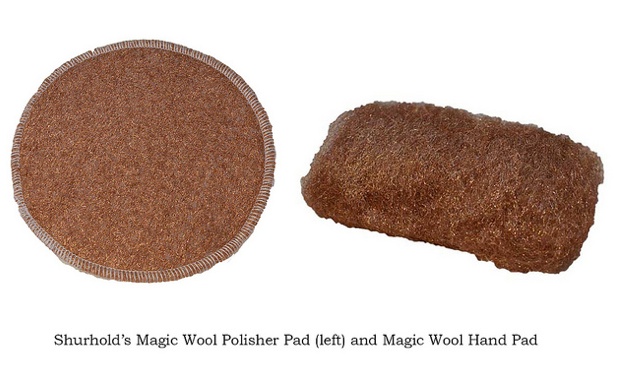 A new glass cleaning product has been introduced by Shurhold industries: Magic Wool Pads.
Shurhold Industries explains how they work:
Offered in two versions, as a polisher pad for Shurhold's dual action polisher and as a hand pad, these pads are similar to steel wool, but much finer and resistant to rusting.
Custom blended, the Magic Wool pads are made from a high-grade bronze metallic wool. When combined with the company's Buff Magic, the pair is the perfect combination for removing water spots from glass and they even clean solar panels.
These pads are also great for restoring, maintaining and finishing all wood, metal and glass surfaces. They help remove rust and oxidation without scratching and polish chrome, stainless, copper and brass. They also help strip paint and smooth raised wood surfaces.
Shurhold manufactures specialty care items and accessories to clean and polish most surfaces of your RV. Shurhold helps RV owners preserve and protect their rigs.
To learn more or order your magic wool pads, see www.shurhold.com/rv.