Golf Review: Garmin G6 Approach Rangefinder—a GPS unit for golf
Having a quality GPS rangefinder is like having your personal caddy in your pocket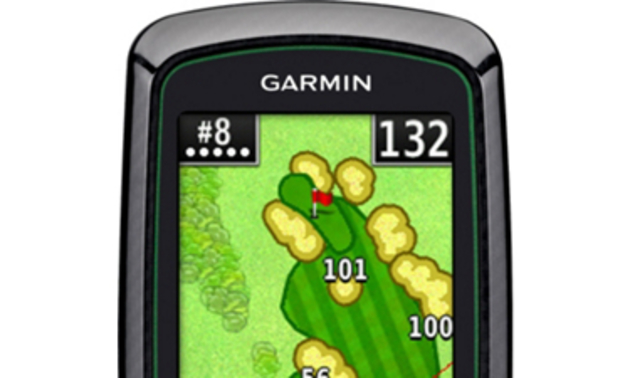 When talking about a GPS or Global Positioning System, most people associate a GPS with their vehicle and not a golf course.
For the last decade, GPS units have become more sophisticated with multiple features. My first GPS watch was a Bushnell Neo+ GPS Rangefinder, with the basic function to measure the distance to the green and I'm now looking to upgrade this useful golf tool.
All GPS units work on the same principle. There is a measurement of time between the GPS unit and three special satellites that orbit the Earth. Each satellite sends a circular signal back to Earth at 299,338 kilometres (186,000 miles) per second. The time of the signal is measured in hundredths of seconds. When the three circular signals cross, the point of crossing is your location or within eight feet.
On the golf course, the GPS unit uses a basic formula of Speed x Time = Distance, which measures the distance to the green/flag. It's simple technology—sort of. My choice for a new GPS is a 2017 Garmin G6 Approach Rangefinder. Garmin does make G7 through G10, but they are more technical and expensive. Garmin also produces the S20 and S80, but as a watch style.
The G6 is handheld, fits into the palm of your hand and looks like a small, thin Samsung cell-phone. The unit has a 2.6-inch screen, weighs only 3.37 ounces and fits into your pocket. The transflective screen has a coloured display and can be used in direct sunlight. The G6 is a touchscreen—you use your finger to change programs. There are only two buttons, called Score/Measure and Green, making it very easy to operate, even with a glove on. Score/Measure has a layout picture of the entire hole from tee to green.
The G6 will track the distance and path of the ball, as well as distance remaining to the green/flag. The Layup Lines or Arc Lines gives the distance to all hazards, such as water or sand traps. The Scorecard Options includes stroke play, match play, skins and Stableford Handicap System. The Enhanced Stats feature tracks average driving distance, fairways and greens hit and putts per round. At the end of the game, the G6 will even add up the final scores. The Green View option enlarges the green, giving distance to the front, middle and back of the green. The flag can be adjusted by tapping on the flag to move it around the green and get exact yardage.
Other features include:
The G6 can be attached to the waist belt.
Rechargeable Lithium Polymer battery can last 15 hours.
The G6 is pre-loaded with 28,000 courses from around the world.
No fees for course upgrades, membership or subscription fees.
USB cable for charging battery.
Waterproof.
Cost is approximately US$230.