Entertain yourself with the DISH Playmaker portable satellite receiver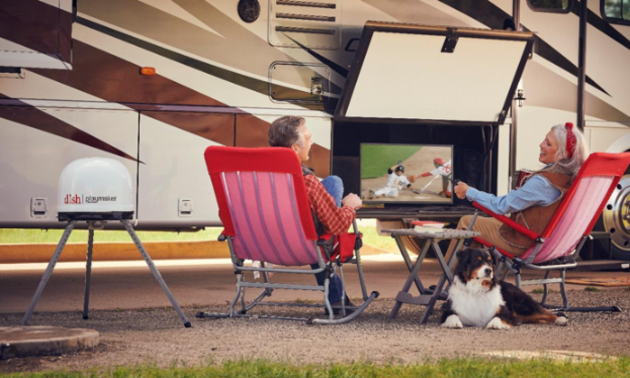 Enjoy Increased signal strength with the DISH Playmaker satellite antenna - now with OS 2.1, supporting eastern and western arc satellites for nation-wide coverage. The product is engineered with high-grade materials for optimal performance and maximum durability, making it perfect for both portable and mobile use. Inside this robust design are reliable high-performance motors - you can now experience 20% more signal strength for a fraction of the original price.
If you do not already have a compatible Wally receiver, we recommend you purchase the Playmaker Bundle.
More great news - the DISH Playmaker is compatible with pay-as-you-go programming, with no contract or activation fees required! Already have DISH as your home provider? For a low monthly fee you can add an additional mobile receiver for your RV.
Features
Automatically finds DISH satellite orbital locations
Self-installs faster than other automatic antennas
Re-engineered with military-grade aluminum alloy for maximum durability, resulting in increased signal strength performance of 20%
Reliable, high-performance stepper motors that provide speed and precision
Lightweight, low-profile antenna made from robust materials for optimal performance
Specifications
Dimensions: Diameter - 16", Height - 13"
Weight: 7 lbs.
Compatible Satellites: 110°, 119° or 129° (Western Arc) or 110°, 119° or 61.5
Compatible Receivers: DISH Solo HD receivers - DISH 211k, 211, 411, 211z, and Wally receivers.