Alberta parks due for a facelift
Years later, Alberta's wild space is getting a $239 million facelift, courtesy of the provincial government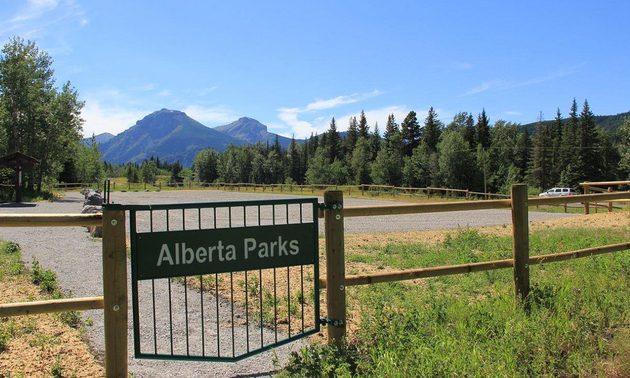 Alberta's 274 provincial campgrounds might be expansive and beautiful, but there's no denying the facilities could use a facelift.
The RVDA of Alberta has been lobbying with the Alberta government for years to attend to these campgrounds.
"They were built in the 1970s and have had very few changes since," said Dan Merkowsky, executive vice-president of the RVDA.
The summer of 2017 saw 158, 890 campsite reservations in Alberta's parks as of August 30. Some park seasons have been extended into the fall of 2017 because of this massive demand.
"We've had another great summer, but Albertans are still eager to get out and explore our wild spaces," said Shannon Phillips, minister of Environment and Parks. "That's why we're making life better by extending the camping season and upgrading provincial parks that previous governments neglected."
Despite Alberta's current financial situation, the provincial government found $239 million for park upgrades that will take place over five years. Upgrades include modernized facilities, increase power available, and the creation of more campsites in high-demand parks. Overall, the project has received a positive reaction from campers.
Keeping up with the demand
"I've been RVing for thirty years," Merkowsky said. "I've owned everything from a tent trailer to a motorhome. I've stayed in a lot of these parks over the years."
While camping in Alberta's Parks, he lives the same frustrations of most RV owners. "The frustration is that sometimes campgrounds just can't accommodate."
Albertans purchase new travel trailers and motorhomes every season, but face the risk of not camping as often as they would like because they simply can't find a spot to set up. While online reservations helped relieve some of these issues years ago, the problem still exists. These upgrades will continue to benefit the province's campers.
A few upgrades have already been completed. "They completed Pigeon Lake, which is a big and busy park," said Merkowsky. They also completed Calling Lake, a resort style campground in Northern Alberta. "That was an underfunded poor facility, but a great location."
Now, Calling Lake has upgraded power, more campsites, and an overall facelift. Both parks have been a lot busier with satisfied guests since their upgrades.
Bow River Campground in Kananaskis region is almost complete, with 30 new serviced RV sites. Next on the list is Jarvis Bay Provincial Park for a five-year, $4.5 million expansion. That means bigger sites plus an additional 130 spots, and overhauled water, sewage and electrical infrastructure.
"That campground is lined up all year long. We are really excited about that one," Merkowsky said.
Boondocking proposals
Continuing with their efforts to give RVers more camping opportunities, the RVDA of Alberta plans to meet with Shannon Phillips again shortly to discuss the possibility of boondocking.
"We know it's happening out there already, but we don't have any way of knowing how much it is happening, and we don't have a way of policing it," Merkowsky said.
Creating a permitting system for boondocking would allow RVers to set up in areas that aren't necessarily designated parks. This would provide more places to camp when Alberta's parks are full, and add a level of accountability for RVers in terms of cleanliness and wildlife preservation.
"We think that's a direction they should look at next," said Merkowsky. "The bottom line is we don't have enough campgrounds in Alberta to accommodate the new RVs our dealers sell on a yearly basis. We will do everything we can to find spots for them."
Moving forward, finding more campsites in the province is the RVDA of Alberta's priority.
Planning summer 2018: parks to be upgraded over fall 2017 and spring 2018
Northeast
Gregoire Lake Provincial Park
Beaver Lake Public Recreation Area
Ross Lake Campground
Whitney Lakes Provincial Park
Northwest
Young's Point Provincial Park
Williamson Provincial Park
Central Jarvis Bay Provincial Park
Fish Lake Provincial Recreation Area
Kananaskis
Expansions of Boulton Creek Campground and Bow River Campground
Tombstone Backcountry Campground refurbishment
South
Writing on Stone Provincial Park