Red Deer celebrates a century
Homecoming event June 29 and 30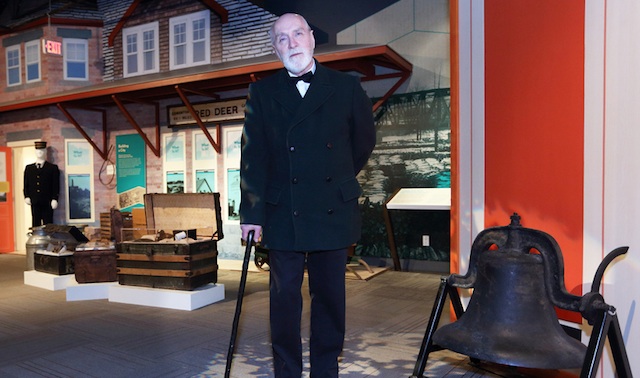 With Red Deer in the midst of its centennial celebrations, visitors to the area this year will experience the trip of a century.
"Our major event is June 29 and June 30," said longtime Red Deer resident and Centennial Committee chair Sheila Bannerman. "It's a homecoming festival weekend and we have a variety of events happening back-to-back through the whole weekend."
In addition, Bannerman said that an outdoor barn dance the evening of July 16 will tie in to Red Deer's Westerner Days Fair and Exposition Parade, the traditional kickoff to central Alberta's largest summer celebration.
"One block of the downtown on Little Gaetz will be closed off to traffic," she said. "There will be hay bales and western music. In between band sets we're going to have groups of various local dancers who will do a demonstration and teach people how to do their style of dancing, from country dancing to line dancing to Metis dancing. There will also be food vendors serving corn on the cob, lemonade and sausage on a bun."
Celebrations all year—and beyond
Bannerman said that other highly anticipated official events include an old fashioned fall fair on September 21 and the Fire and Ice Centennial Closing Ceremony and Lantern Parade on December 12, which will include a year-in-review exhibit to "give people a chance to walk through and be reminded of what a great year it was."
She said that all official centennial events are free to the public and are open to all ages. Some partner events—annual events made extra special for the centennial—may require you to purchase tickets, though.
For RVers unable to make it to one of the official events taking place this year, Bannerman said that legacy projects are being undertaken to ensure the centennial celebrations have a lasting impact on the community: a centennial grove planting project and a fabric art project being undertaken by artist Patti Morris for the local library.
A new, permanent interactive history exhibition, Remarkable Red Deer: Stories from the Heart of Parkland, has already opened at the Red Deer Museum and Art Gallery. Installed on March 25, the exhibition features stories of struggle, sacrifice and success that connect the Red Deer of yesterday to the diverse culture of today.