Top things to see and do in Phoenix
If you plan to be in the Phoenix area, prepare to be entertained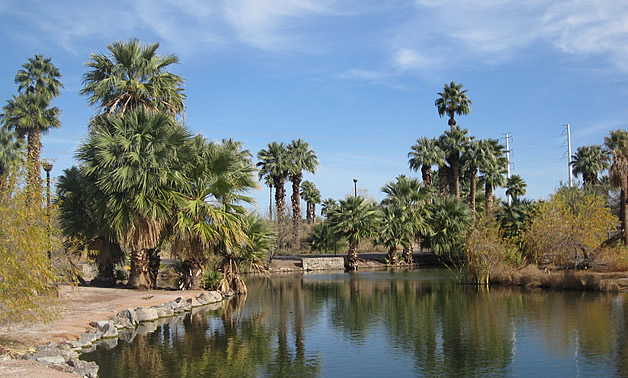 If you want the trip of a lifetime, consider taking your RV to Phoenix for a holiday. There are so many entertaining options available in the area, you won't know what to do first.
1) Take a walk in Papago Park
Papago Park in Tempe—just a short drive from Phoenix—is one of the most popular areas to visit in the vicinity. This vast 296-acre park allows for a wide variety of leisure pursuits, from setting off on a family hike to picnicking by the lagoon.
2) Talk with the animals
You can also follow Galvin Parkway in Papago Park, and you will find yourself at the entrance of the famous Phoenix Zoo. There are tons of family-friendly events happening here every day, and exhibits that allow you to get up close and personal with the animals. In addition to several other activities, you can pet and feed the stingrays at Stingray Bay, meet the long-necked residents at the Giraffe Experience or tour the Monkey Village during the summer months.
3) Find life in the desert
Another attraction accessible from Papago Park is Desert Botanical Garden, which highlights local flora and fauna. There are various tours available, such as the Plants & People of the Sonoran Desert Tour and the fascinating evening Flashlight Tour.
4) Touch the sky
Adventurous visitors might get a kick out of seeing the sights from a higher perspective, so to speak. Hot Air Expeditions offers action-packed hot-air balloon tours of the Sonoran Desert and area. A favourite choice for special group events—and even the occasional wedding proposal—the tours allow for phenomenal opportunities to take impressive photos. When you land, you will be treated to champagne and gourmet food.
5) Take a scientific approach
Guests of all ages are sure to be captivated by the Arizona Science Center. This facility has been continually adding new technology and features, and it now boasts exhibits that put it on the map as being a world-class centre. You and your family can learn about the wonders of the universe in the Dorrance Planetarium, check out a 3-D feature at the Irene P. Flinn Imax theatre, or check out one of the intriguing hands-on exhibits.