RV resorts, restaurants and attractions in the Palm Springs area
Palm Springs is a California dream come true for RVing visitors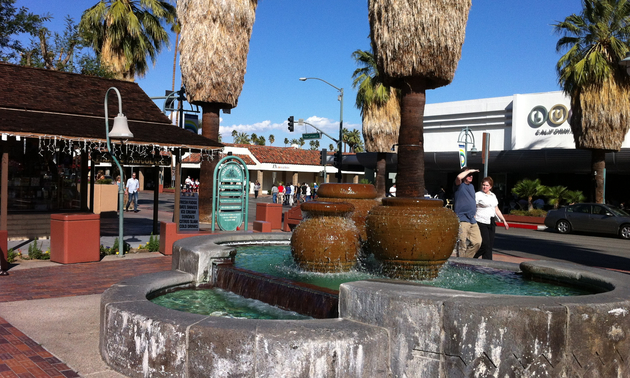 Palm Springs is one of the most beloved California holiday spots, and as such, it has become home to some of the most luxurious resorts in the country. Here are a few Palm Springs resorts to add to your must-visit list.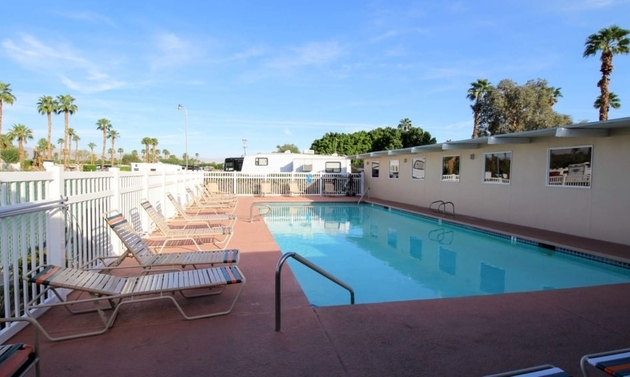 - Photo courtesy Indian Wells
This all-ages, year-round RV resort in Indio (about a half hour away from Palm Springs) is a popular destination for good reason. It features more than 300 asphalt sites with full hookups and free Wi-Fi, along with an on-site swimming pool, aqua aerobics classes, and social activities galore. Indio is conveniently located between San Diego and Los Angeles, making it easy to explore the city if you wish.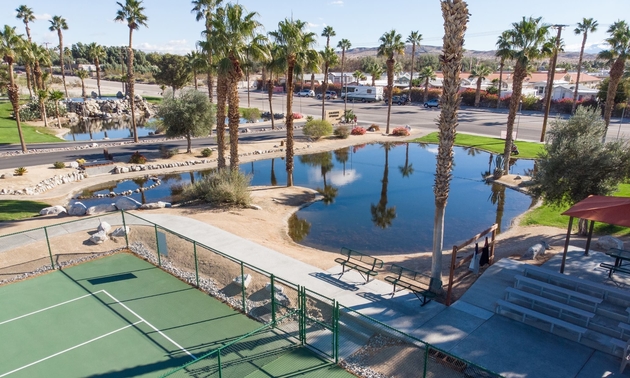 - Photo courtesy Caliente Springs Resort
Located in nearby Desert Hot Springs, the Caliente Springs Resort has spacious patio pads, full hookups, laundry facilities, cable TV, hot mineral pools, golf, pickleball and more. The sites are available to RVers 55 and older, and they offer views of the San Jacinto and San Gorgonio Mountains.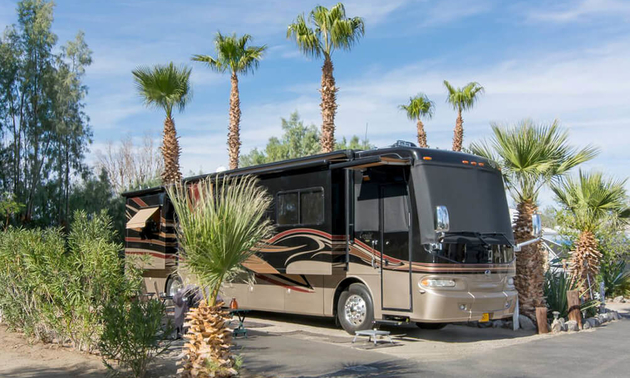 - Photo courtesy Catalina Spa & RV Resort
In addition to its spa and pool facilities, the Catalina Spa & RV Resort in Desert Hot Springs has plenty of indoor and outdoor activities. Challenge someone to a game of pickleball, or take part in Bingo or a card game tournament.
The resort recently renovated its Kids Zone, so families can enjoy the space as well. Take the youngsters for a free round of mini golf, or play some bocce to pass the time.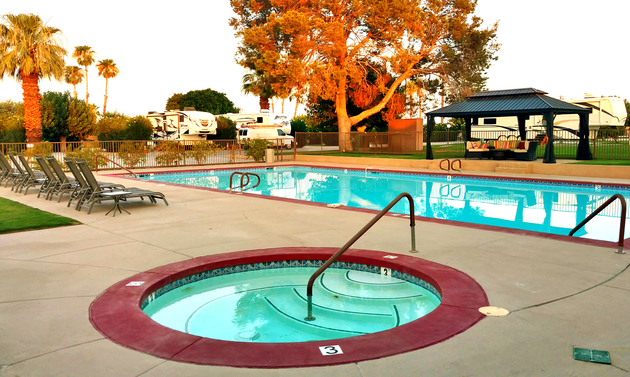 - Photo courtesy Shadow Hills RV Resort
This Indio resort has a heated pool, Jacuzzi, a dog park, and pristine walking trails to keep you entertained.
Their paved, full-hookup sites are large enough for RVs with multiple pullouts, and can accommodate outdoor furniture. The sites have hedges for privacy and access points for cable TV, water, sewer, 30- and 50-amp electricity.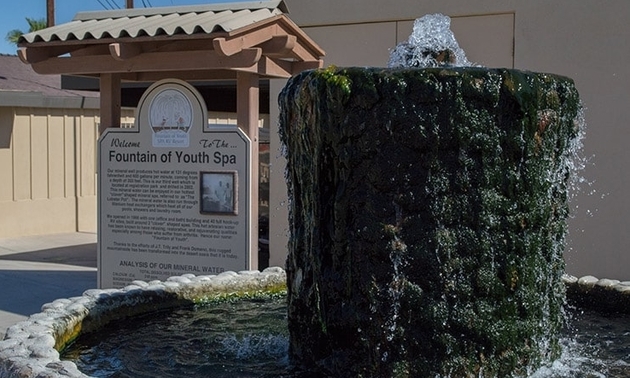 - Photo courtesy Fountain of Youth Spa RV Resort
While it's a bit of a drive from Palm Springs (1.5 hours away, in the town of Niland), camping at Fountain of Youth Spa RV Resort is well worth your time. Family owned for three generations, this resort offers a rejuvenating hot springs vacation to RVers.
Activities offered onsite include: Arts and crafts classes, ATVing, billiards, aqua zumba, yoga, Bingo for cash, choir, computer workshops, farmers markets, tennis and more. Don't forget to check out the hiking trails nearby.
Top restaurants in Palm Springs, California
While it closes over the summer, Miro's is a popular gathering place during its active season. It is family owned and operated, and the chef serves a delectable fusion of Slavic, Hungarian, Italian, Greek and German styles of cuisine.
Another family-run restaurant with an impressive legacy, Sherman's Deli & Bakery is a favourite among Palm Springs locals and visitors. Stop by for a classic deli sandwich, soup, salad or one of their all-day breakfast options.
Enjoy Cuban and American dishes, prepared with loving care. At Rick's Desert Grill, you will find a number of homemade menu choices, including their fluffy cinnamon buns, full breakfasts and soups made from scratch.
Top things to see and do in Palm Springs and area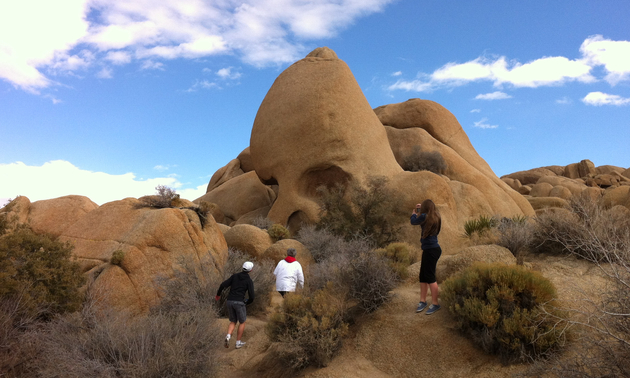 - Kerry Shellborn photo
If you're planning to be in the Palm Springs vicinity, set aside a day to spend at Joshua Tree National Park. Photographers fall in love with this scenic locale, due to its diverse desert flora and fauna. Spend your time hiking, biking, horseback riding or mountain climbing, to name a few of the activities this massive park offers.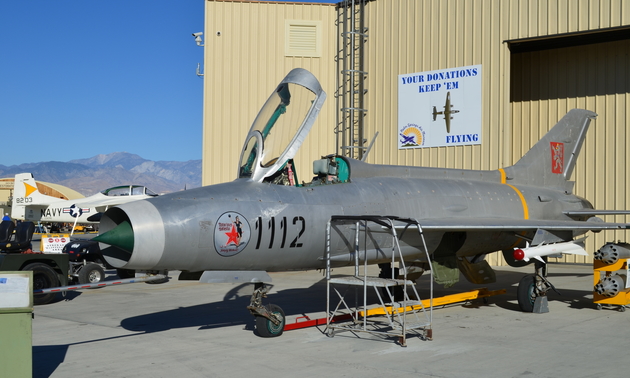 - Photo courtesy the Palm Springs Air Museum
The Palm Springs Air Museum houses a world-famous collection of aircraft from WWII, Korea and Vietnam. Stop by the gift shop and ask about booking a ride in an authentic vintage Warbird plane. There is also an extensive library and knowledgeable volunteers on hand to answer your queries. Children of all ages are welcome.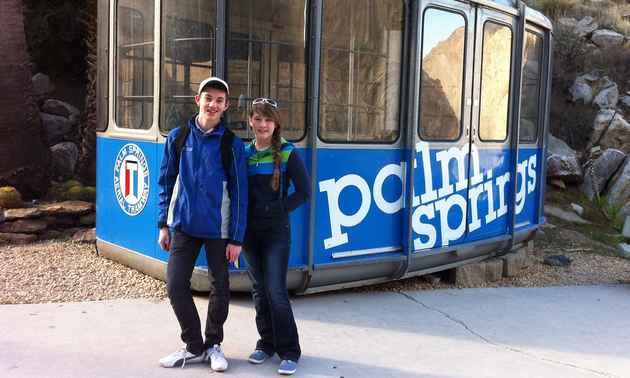 - Kerry Shellborn photo
Get on the world's largest rotating tramcar, and allow it to take you two and a half miles high to a memorable destination. There is frequently snow at this elevation between November and May (check conditions before heading out), allowing for winter activities such as snowshoeing and cross-country skiing. After exploring the trails, take your pick between two onsite restaurants or have drinks at the nearby cocktail lounge. You can also find observation decks, a natural history museum, gift shop and more.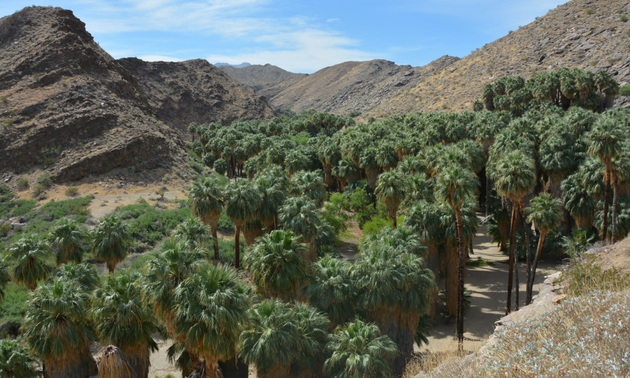 - Photo courtesy Indian Canyons
If you want to see something spectacular, plan a trip to Indian Canyons - the ancestral home of the Agua Caliente people.
Palm Canyon offers a moderate hiking trail, with a trading post where you can pick up hiking maps, refreshments or local art such as pottery, jewelry and baskets.
Andreas Canyon is an oasis with more than 150 species of plants, and a creek that enchants birdwatchers and photographers.
Murray Canyon is a great choice if you're looking for an easy-to-moderate hike. There are also equestrian trails, in case you want to take the tour on horseback. This tends to be the least crowded of the three Indian Canyons, so it's ideal for those seeking tranquility. You may see an endangered Peninsula Big Horn Sheep, or other wildlife on your travels.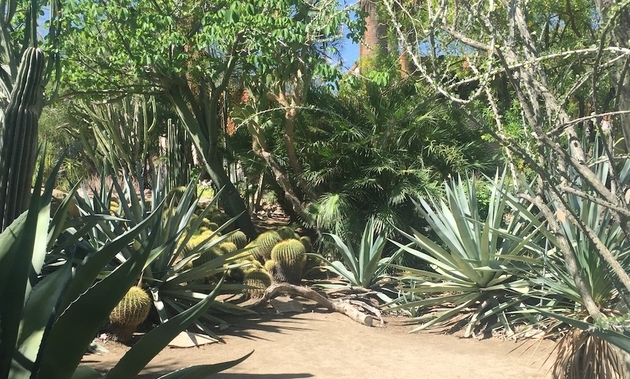 - Photo courtesy Moorten Botanical Garden
Located just a short drive from downtown Palm Springs, Moorten Botanical Garden serves as a cactarium, nursery and event venue. Book a guided tour and see plant specimens from more than a dozen arid biomes. You can also explore without a guide, as garden staff members will be happy to answer your questions.