Top day trips in the Palm Springs area
Next time you're camping in Palm Springs, California, check out these attractions and make a day of it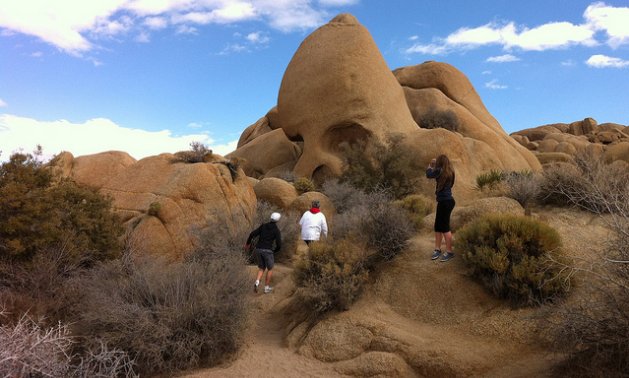 While RVing in the Palm Springs area, you will find there are numerous opportunities for day trips. Here are just a few of the many enticing options you'll want to add to your next snowbirding to-do list.
Experience Joshua Tree National Park
Any nature lover would relish a day spent at Joshua Tree National Park. Located about an hour's drive from Palm Springs, this famous park offers a myriad of hiking trails, five palm oases, guided walking tours (if you book between October and May) and rock climbing, to name just a few of the outdoor activities available. Bring your camera, and get some shots of the scenic viewpoints, as well as the diverse desert flora and fauna.
Get to know the creative side of the Coachella Valley, by taking a customized tour with local art aficionado, Richard Almada. Guests can choose between various packages and subject choices, including a collector's tour, a day tripper's art adventure, public and private art tour, day at the museum tour and more.
Just a short drive from Palm Springs, you can visit Shields Date Garden in Indio, California. This company has been in existence since 1924, and continues to grow varieties of date that are unique to the area, without the use of any chemical sprays. The 17-acre date farm offers tours to the public, and guests can also stop in the store and buy some date products to take home. There is also a cafe on site, where you can enjoy breakfast or lunch dishes made from scratch with traditional American and Mexican flavours. Sit at the outdoor patio and enjoy a view of the gardens while you try the famous Shields date pancakes or one of the other chef specialties.