Soak up the sun in Palm Springs, or the wine in Temecula Valley
Temecula Valley Wine Country—known for its California views and, of course, the wine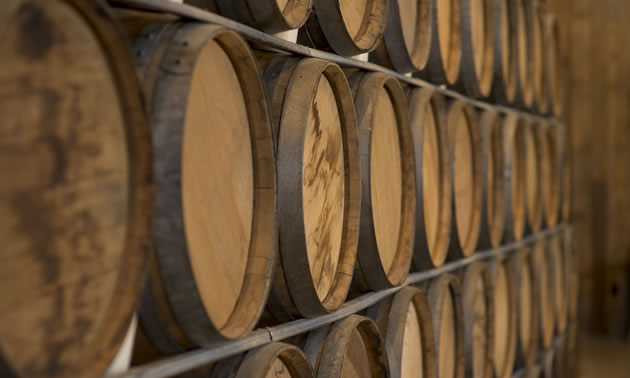 If you're planning an RV trek to Palm Springs or the Indio in the Coachella Valley, remember to schedule at least a weekend in Temecula Valley Wine Country, about an hour drive away from both locations. Temecula Valley is known for its California views, and its wine. Popular grapes are Syrah, Cabernet Sauvignon, Zinfandel, Chardonnay, and Pinot Noir, but isn't limited to those varietals.
When asked which was his favourite winery in the region, Devin Parr, Wine Country Marketing Director, said, "Would you ask me who my favourite child is?!" Each winery in the valley offers a different experience. Intimate and boutique, or large-scale productions, all covering a huge range of varietals and methodology to produce different tastes.
Temecula Valley locals recommend Pechanga RV Resort as the place to stay in the Valley. It's an attraction in itself with an attached hotel and casino. Otherwise, stay at one of the campgrounds closer to Palm Springs or Indio, California.
Stroll around Santa Rosa Plateau
Before heading to any wineries, start your day with inspiring views at the Santa Rosa Plateau. From Pechanga RV Resort, head North about 30 minutes on Interstate 15 to reach the Santa Rosa Plateau. Hiking and walking trails of varying difficulty cover the 9000-acre Ecological Reserve. The reserve is home to unique ecosystems and endangered or rare animals. For example, two species of fairy shrimp live in the seasonal vernal pools. Early risers can book sunrise hot air balloon rides for the best viewpoint of the valley and its vineyards.
The hidden gem of the Santa Rosa Plateau is the Morena and Machado Abodes—cowboy bunkhouses that date back to 1846.
Briar Rose Winery
Start your afternoon wine tour at the family-owned Briar Rose Winery with a taste of red, white, or rose in their Old World tasting room. "It is great for a quiet, boutique, off the beaten path experience," said Annette Brown, Wine Country Public Relations Director. The vineyard is home to one of the oldest olive trees in Southern California, as well as a life-size replica of Grimm's Brothers Snow White cottage.
Falkner Winery
Less than thirty minutes away, Falkner Winery is another family-owned stop in the region. "They have a great restaurant, Pinnacle, with panoramic hill-top vineyard views," said Brown. The pride and joy varietal of Falkner is their Amante Tuscan red, but they also produce Chardonnay, Riesling, Sauvignon Blanc, Syrah, Cabernet Sauvignon, and Merlot. Enjoy lunch with a view before moving onto your next tasting.
Callaway Vineyard & Winery
All three of these wineries are located near Old Town Temecula. The next stop, Callaway Vineyard and Winery, is known for its crisp, fruity flavours. To get this flavour, they ferment their grapes at a lower temperature. "Callaway was the first commercial winery, then owned by the late Eli Callaway—the same Callaway from the golf industry," said Brown. He moved onto golf after he sold the winery, which isn't a surprise with the golfing available in the area.\
Old Town Temecula
Complete your wine tour with dinner, shopping, and sightseeing in Old Town Temecula, the heart of the valley. "The authenticity of Old Town Temecula is what makes it so special," Brown said. Some buildings date back to the late 1800s. The lamp posts, wooden boardwalks, and architecture are characteristic of its heritage.
For boutique shopping, visit Old Town Spice and Tea Merchants. They sell spices and teas from around the world, and make their own unique blends. "And don't miss Temecula Olive Oil Company," said Brown. "They grow, produce, and sell their own extra virgin olive oils and balsamic vinegars. They offer free tastings every day."
For dinner, the foodie district of Temecula is booming. Most restaurants serve local beer and wine. A few favourites are PUBlic, House, E.A.T. Marketplace, Laurent's Le Coffee Shop, and Palumbo's Ristorante.
Temecula Valley Wine
The Valley produces all types of wine, from light and fruity bubbles, to brut classic-method sparkling, crisp and aromatic whites, or oaky Chardonnay. Reds can be light and food-friendly, or brooding and bold. Fortified port and sherry style is popular as well. "Being a primarily direct-to- consumer wine region, we aren't tied to any one style of wine here," said Devin Parr, Wine Country Marketing Director.
The warm climate is similar to Napa Valley, which allows the range of varietals. "While we do make plenty of ripe, full-bodied, intense red wines consistent with a warm climate, the cooling influences of the ocean breezes, morning fogs, and cool nights allow us to preserve acidity and aromatics in our wines," Parr said.