Palm Springs offers incredible desertscapes to photograph
Greg Peterson of Luminessence Photo shares his best tips for capturing the beauty that is Palm Springs, California
by Karen Kornelsen —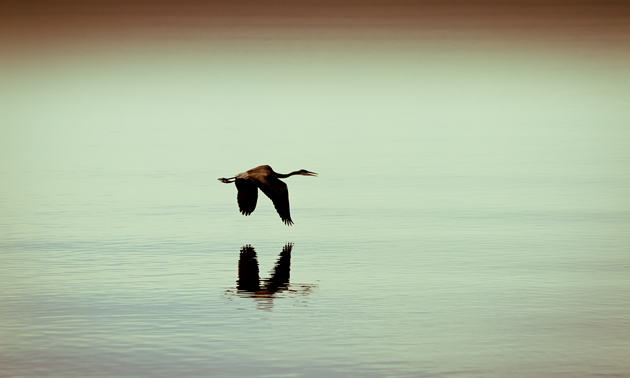 Greg Peterson has never had a problem finding amazing subjects to capture in his photography business, Luminessence Photo in Palm Springs, California. Nor has he ever had a problem finding incredible places to take pictures of in and around this beautiful desert city.
"First of all, you have about 360 days of sunshine and blue sky every year, so you can always count on good weather," Peterson said. "The other huge benefit of photographing in this area is the unique desertscape, which is quite stark yet incredibly beautiful."
Peterson does a lot of fashion and portrait work, but also loves to shoot out in the desert. One of his favourite places is Joshua Tree National Park, about an hour from Palm Springs. Another favourite spot is the wind turbines you see as you're coming into the city from the west.
"There are large fields of giant wind turbines," said Peterson. "It's quite unique and beautiful."
For those amateurs who wish to stick even closer to town, Peterson said there are some famous architects who have designed homes in the area. If you like mid-century modern architecture, you can drive around and photograph really cool places like Frank Sinatra's house, where events are held frequently.
The Palm Springs Air Museum is another fun place to take your camera, as there are unique old aircraft on display both inside and outside of the museum.
RVwest sat down with Peterson to find out his top three recommendations for places to photograph for visitors coming to the area. It was hard for him to narrow it down to just three.
Joshua Tree National Park
Location
The park is one hour from Palm Springs where the Mojave and Lower Colorado deserts join together.
Photo op
This is one of Peterson's favourite places to take photos. In particular, he likes the huge boulders surrounding the campground area.
"The campground area is set amongst these giant boulders, Joshua trees and cacti," he said. "It's just breathtakingly beautiful. The large boulders simply just glow at sunrise or sunset, this beautiful warm glow. It's just amazing. It's very peaceful there and the area has a great vibe."
Photo tips
Peterson said if you would like to camp here with your RV, either make a reservation or arrive early, as it fills up fast. Also, timing is everything when it comes to your photographs. You need to shoot at sunrise or sunset and catch the boulders and scenery when they're glowing.
Indian Canyons
Location
Indian Canyons is located in Palm Springs proper at 38500 South Palm Canyon Drive.
Photo op
Indian Canyons is tribal native American land, so you have to pay to get in—but Peterson said every penny is worth it. There's a stream that runs through one of the canyons, which provides unique vegetation growth and beautiful palm trees. Peterson said it almost seems like a mirage, because you come through a stark desertscape and suddenly there's a beautiful oasis of water and green, lush plants. He said this is a very fun place to see and photograph.
Photo tips
Peterson warns tourists to be aware of the hours, as the canyon trails close relatively early, around 5 p.m. and last entry is at 4 p.m. Again, timing is everything. Peterson suggests taking photographs at sunset if possible, so you can use the natural light. If this isn't feasible, Peterson said it will most likely be sunny in the daytime, so you'll have all the light you need to take a great photo.
The Salton Sea
Location
The Salton Sea is less than an hour from Palm Springs at 100 - 225 State Park Road, North Shore, California.
Photo op
The Salton Sea is one of the world's largest inland seas, 45 miles long and 25 miles wide. The sea has a strange history. In 1905, spring floods escaped irrigation canals, gushing into an ancient lake bed. By the time engineers got the flood under control, the Salton Sea was born. Today, all that water sits landlocked, with only a trickle of fresh water flowing in and none going out except by evaporation. As it dries up, minerals become more concentrated, making it 30 per cent saltier than the ocean.
"It is very stark," Peterson said. "It's almost like you're on another planet. There's a unique mix of wildlife, and lots of people come here to photograph the many birds in the area. There are also dilapidated buildings and trailers, which also offer some cool photographic opportunities if you're into that. The shores look like rocky sand, but when you get close you realize it's actually bones of dead tilapia."
Since mid-August of 1996, thousands of birds have died at the Salton Sea in a puzzling bird die-off, which continues to be somewhat of a mystery. But as Peterson said, it can make for amazing photos in terms of the bones of the dead tilapia.
Photo tips
Peterson said that although photographing dead fish and birds sounds a little morbid, it's really quite an interesting landscape to capture. Beware of the smell and, most importantly, make sure you go around to the back side of the lake to take photos. Peterson said there are two major ways to get to the lake, one to the east and one to the west. Taking a trip around the east side will bring you to old thermal resorts and mud pots, which are very interesting to see.