Lead an adventurous life
Two Springs will keep you entertained and active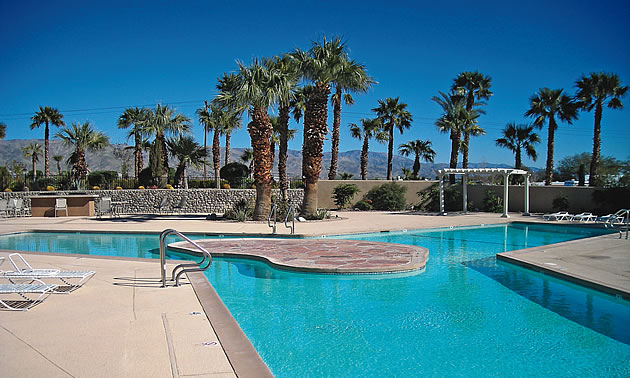 Two Springs RV Resort offers RVers a true oasis in the desert, with a friendly atmosphere, large lots and helpful staff members—not to mention a seemingly endless list of activities to keep you thrilled during your entire stay. This luxury retirement facility caters to RVers aged 50 and over, selling lots on a mature landscape in a quiet location. Phase 1 is already 85 per cent sold out, and Phase 2 is slated to add another 194 sites, as well as a clubhouse and recreation area.
"Our large lots, beautiful weather, helpful staff and friendly wintertime residents make Two Springs your home away from home during the cool Canadian winter months," said Mark Abercrombie, general manager and partner of the resort. "The Coachella Valley boasts over 350 days of sunshine each year. Our visitors from Canada can travel easily from Edmonton, Calgary, Vancouver and now Toronto via WestJet into Palm Springs International. (Also) visitors can fly into Bellingham, Washington, via Allegiant Air."
The activities at the resort are almost too many to count. They include pickleball, morning exercise classes, organized golf outings, arts and crafts workshops, happy hour gatherings, water aerobics and other entertaining and active choices.
There are plenty of convenient facilities near by, including public golf courses, restaurants, shopping malls and boutiques, gaming casinos and sporting venues. RVers can easily make themselves at home and keep an exciting daily itinerary.
Palm Springs is a central destination, located near other popular snowbirding areas like San Diego, Las Vegas, Phoenix and Mexico—so you can venture out to see these places as well during your stay at this world-class resort.