Top things to see and do in Outlook
From its location on the banks of the South Saskatchewan River, Outlook will charm you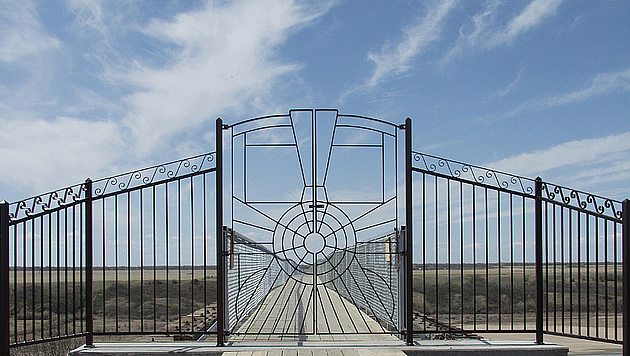 Just a short drive from Lake Diefenbaker, you can find the peaceful community of Outlook. Here are a few things to see and do while you are in the area.
1) Walk the SkyTrail
The SkyTrail is known for being the longest pedestrian bridge in Canada, and is one of Outlook's most famous attractions. The bridge is 3,000 feet long and spans the South Saskatchewan River, providing an exceptional view.
2) Learn about local heritage
The Outlook & District Heritage Museum is located in an old CPR railroad station, giving it an authentic historic atmosphere. There are photographs and artifacts from days gone by, and knowledgeable staff to give you information about the town's history.
3) Take the canoe trek
Every year canoe and kayak enthusiasts hit the South Saskatchewan River for the Annual Canoe Trek. The trek takes participants from Outlook to the Whitecap Dakota First Nations territory, and includes meals and camping.
4) Relax at the park
The Outlook & District Regional Park is a central location in town, with plenty of things to do in the vicinity. There is camping and outdoor recreation everywhere you turn, not to mention a junior Olympic-size swimming pool near by.
5) Tee off
The picturesque Riverview Golf Course invites you to play on scenic, uncrowded greens. There are power cart, club and pull-cart rentals available, a licensed clubhouse with covered patio and a snack bar on site.