Take a stroll in beautiful Osoyoos
Take a walking tour or a brisk hike in this appealing B.C. community.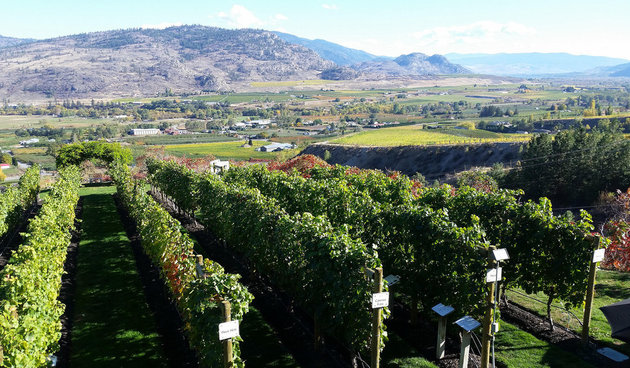 If you have the good fortune of camping in Osoyoos, you might be looking for a place to stretch your legs and see what the community has to offer. There are a number of opportunities to do so.
Sample the vino
Wine Tours Gone South is an innovative company that offers flexible, customizable tours of the local vineyards. Owner and operator, Natasha Mitchener, has lived in the area since 1978. Her expertise allows her to create a tour of four to six different wineries - based on your interests and schedule - so you won't be disappointed. There are few things more relaxing than sampling quality wines amidst B.C. scenery.
You can book a tour by calling 250-498-7501 or emailing [email protected].
Take a walk in the park
If you want to take the family on a gentle stroll to see some natural beauty, you might want to check out Osoyoos Lake Regional Park. This serene area is located on the east side of Osoyoos Lake at 16th Avenue and 45th Street.
Another fun place to take the kids is the Osoyoos splash park in Jack Shaw Gardens (located at 89th Street and Kingfisher Drive). It's the perfect spot to cool off on a warm day.
Head down to sẁiẁs Provincial Park (formerly known as Haynes Point) for more hiking and other recreational opportunities. This scenic playground occupies 38 hectares of land, and is situated on Osoyoos Indian Band territory. For this reason, it was renamed in 2015 to reflect the park's First Nations heritage and its original name. It is considered a valuable archeological and historical site, so it is a top attraction for RVers and other guests. In fact, it is so popular that campers may only reserve a site there for a maximum of seven days in each calendar year. Reservations can be made through BC Parks' Discover Camping reservation system.