Osoyoos, B.C., is summertown
In Osoyoos, B.C., visitors can enjoy summer heat, beautiful beaches and an abundance of locally produced food and drink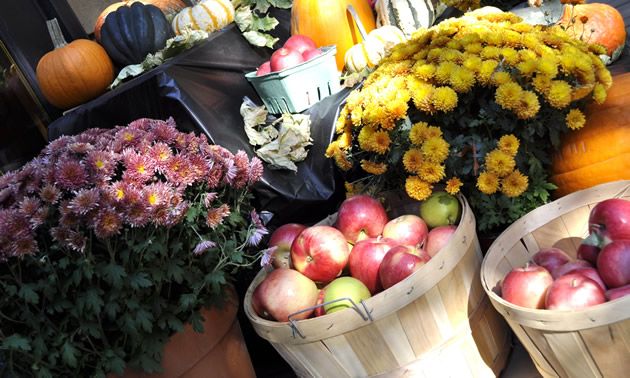 For anyone who has visited Osoyoos—400 kilometres east of Vancouver in southwestern British Columbia—mention of the town's name evokes visions of summer: heat, holidays, beaches and roadside produce stands overflowing with colourful, locally grown fruits and vegetables.
Highway 3, also known as the Crowsnest Highway, runs east and west through Osoyoos, and Highway 97 runs north and south through it, accessing the U.S. border just four kilometres to the south and the Okanagan Valley communities to the north. Osoyoos itself offers accommodation at a half-dozen or more RV parks and more than 25 hotels and motels, most of them within a stone's throw from Osoyoos Lake beach.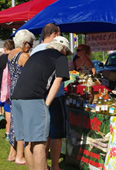 The Osoyoos Market on Main, which began in 2006, is a Saturday morning market that runs every summer from the May long weekend through September and is supplemented during July and August with Wednesday evening markets. Products for sale at the market are all locally made, baked or grown and include vegetables, fruits, crafts, wine, home baking and preserves.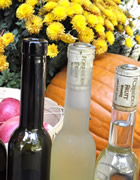 Osoyoos lies at the south end of the Okanagan Valley, widely recognized as Canada's premier wine-producing area. Heading north from Osoyoos, Highway 97 takes a scenic meander through the colourful communities of Oliver—known as the wine capital of B.C.—Okanagan Falls and Penticton, passing hundreds of produce stands, small orchards and vineyards. Many of the vineyards have tasting rooms where visitors may sample and purchase locally produced wines.
West of Osoyoos, Highway 3 rolls past orchards and vineyards to Keremeos, where there are more roadside produce stands filled with the abundant harvests of the area.