Okanagan festival central
Kelowna, in B.C's sunny Okanagan valley, lies at the heart of a network of summer festivals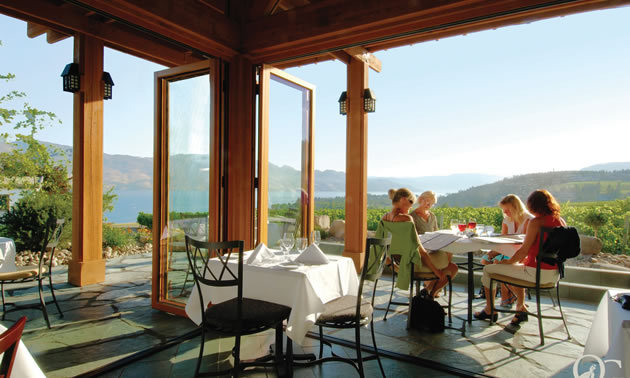 Food and wine writer and newly published author Jennifer Schell was born and raised in Kelowna, B.C. With very portable, up-market skills, Schell has her pick of cities in which to make her home—and she picked her hometown.
"I was in the advertising world for some years, and in publishing, and then I moved back to Kelowna," Schell said. "Here, I can focus my passion on writing about food and wine and the Okanagan."
Kelowna provides big-city amenities for visitors, and its summer-long Arts Alive! and Parks Alive! programs and year-round Buskers Program offer entertainment and locally made merchandise for sale. Its location in the heart of the Okanagan makes it a perfect home base for travellers wishing to take in any of the valley's summer festivals.
Okanagan festivals
Grindrod Garlic Festival - scheduled for Sunday, August 18, 2013, 9 a.m. to 4 p.m. Not just about garlic—this festival welcomes vendors of any items grown, produced or crafted in Canada. The theme is "Homegrown, homemade, organic." Grindrod is located in the north Okanagan, near Enderby.
Okanagan Feast of Fields - 2013 will be the fifth year for this event. It is tentatively scheduled for August 18, with the location yet to be determined—keep an eye on the website.
1.6 Mile Dinner - Orofino Vineyards, Cawston, B.C. The sixth annual dinner is scheduled for August 10, 2013. Space is limited, so reserve your tickets soon. Cawston is located on Highway 3 just east of Keremeos.
Oliver Osoyoos Oyster Festival - scheduled for April 17 to 21 at Walnut Beach Resort in Osoyoos, B.C. This year's event will pair fresh West Coast oysters with local wines—apparently a dream come true for oyster lovers.