Learn about wine and Osoyoos history with this local guide
Natasha Mitchener of Wine Tours Gone South shares her pride in the local landscape while she brings tourists to local wineries
by DaleAnn Shellborn —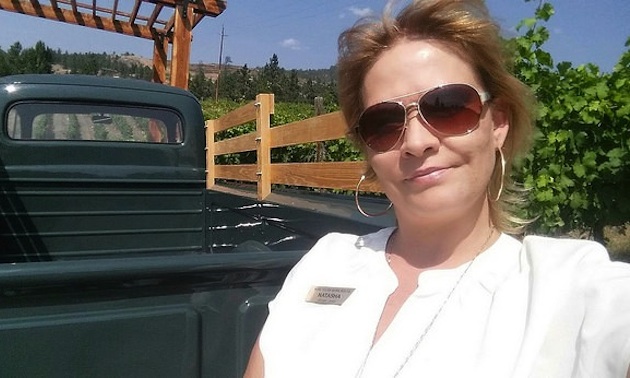 Even if you don't know the difference between a syrah and a Sauvignon blanc, you'll enjoy a tour of wineries in the Osoyoos region of southern British Columbia. And award-winning tour guide Natasha Mitchener can help you open your mind—and your palate—to the dozens of varietals grown in this hot, dry climate.
"I focus on wine tours in the south of British Columbia," said Mitchener, owner/operator of Wine Tours Gone South in Osoyoos. "I am very proud of where I grew up and like to show off all the hardworking farmers of our area. We have such a unique area here that I love to share it."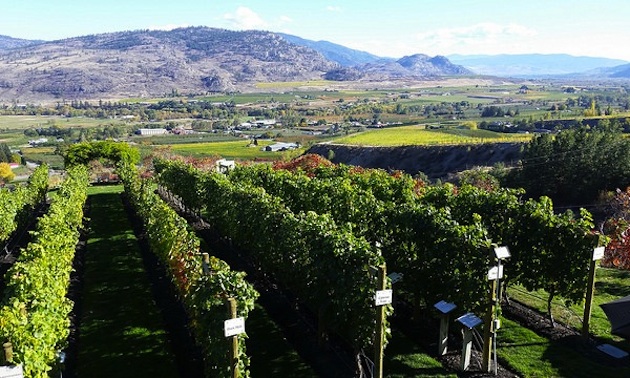 There are upwards of 40 wineries near Osoyoos. These range from vast estates to small vineyards producing handcrafted boutique wines.
"I make a point of trying to introduce the tourists to the people that are owners, winemakers and farmers and have so much hard work invested in the wines," said Mitchener. "It gives them a better understanding of what actually goes into producing a bottle of B.C. wine."
Mitchener will customize a tour to include the wineries you most want to see, and she shares her local knowledge with her clients.
"I grew up in the area," she said, "and have seen many changes, so I am able to share some history of the valley and stories."
Reservations are not required. Wine tours are open to people of all ages, but you must be 19 years old to participate in wine tasting.