Canada's only desert contains a pithouse full of history
Unearth the art and culture of the Okanagan People's Territory in Osoyoos, B.C.'s Nk'Mip Desert Cultural Centre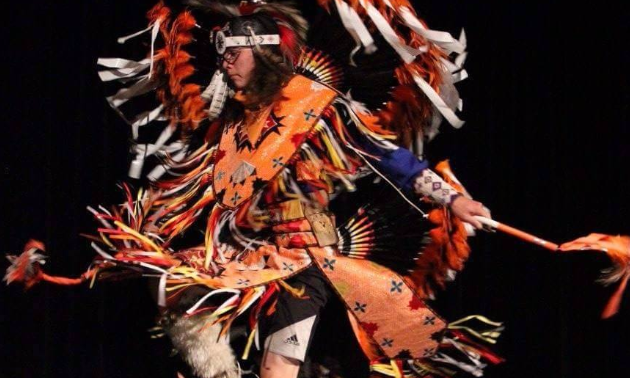 Osoyoos contains the only desert in all of Canada. Beneath its sandy exterior lies a deep history—and rattlesnakes. The place to unearth that history, and the snakes, is the Nk'Mip Desert Cultural Centre (pronounced Ink-ah-meep). The centre highlights the desert region where the Osoyoos Indian Band's people live, which were part of the Okanagan People's Territory.
"The centre is partially inspired by our elders—two of which were part of the original day school and are still living," said Derek Bryson, marketing director for the centre. "It represents a pithouse, an underground dirt-covered winter dwelling."
Desert roots
Back in the 1930s, the First Nations Okanagans "weren't doing much in terms of westernization," Bryson said. "They were hard workers in local orchards; however, there wasn't really a future."
The reserve was visited by a teacher named Anthony Walsh, who encouraged the children and the community to become more than what they were. The Nk'Mip Day School was established where students and their teacher Walsh worked together to create drawings, paintings, stories and plays that honoured traditional Okanagan language and culture. Today, the Nk'Mip Desert Cultural Centre has artwork created by the day school attendees. Many of these works of art have been displayed in museums, Buckingham Palace and Walt Disney's residence.
Out in the heat
The centre's outdoor gallery features the flora and fauna of the region and explains how the Okanagans used to live in such a harsh desert climate.
You can survey the landscape on a 1.5-kilometre loop trail that winds through the desert on the centre's property. At the halfway mark of the trail is a replicated Okanagan Village, complete with a tule-mat tipi, a sweathouse and two reconstructed pithouses.
"The Centre itself is self-guided," Bryson said. "What brings people back is the programming, accessibility, ease of traversing our centre, the staff, and the knowledge and friendly attitude to all types of nations, questions and comments.
"Having the Cultural Centre in Osoyoos at a 4.5-star resort helps the Osoyoos guests and locals understand a bit more about who we are as a band and what it is we are trying to do in terms of conservation or preservation of a language, land and all its inhabitants," said Bryson.
The Nk'Mip Desert Cultural Centre is a desert haven filled with art, activities and a whole lot of history. Discover Canada's only desert this summer, and start your knowledge quest at the Nk'Mip Desert Cultural Centre.