Top things to see and do in Omak
While you're in Omak, Washington, you will never run out of things to do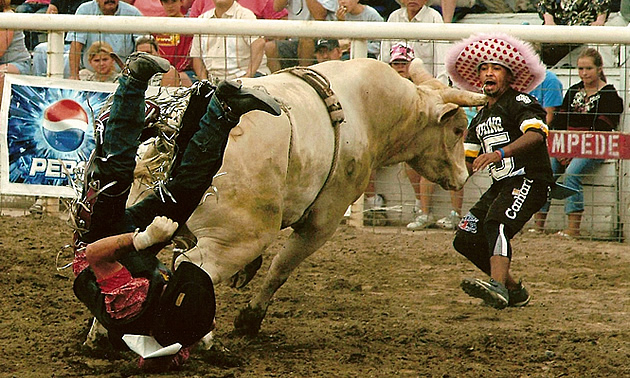 Omak is a community meant for those who like a little action, so we have five great ideas for those who plan to visit the area.
1. Party hard at the Omak Stampede
This annual event takes place on the second weekend in August, and brings with it all kinds of pro rodeo performances, cultural exhibits and other activities for the whole family.
2. Catch the big one
There are several places to cast your line in and around Omak with the proper permits. The Okanogan River has several species that can be caught either from shore or by boat, with the mouth of Salmon Creek in the town of Okanogan being a particularly popular location. Get a fishing permit from the Colville Indian Tribe (along with the usual Washington permit), and you can enjoy the bounty of Omak and Crawfish lakes. In addition, nearby Palmer Lake is a treasured fishing area year round.
3. Get wet and wild
In addition to being prime fishing locales, the lakes and rivers here are perfect for swimming, rafting and other water sports. Green Lake has beautiful picnicking, boating, camping and swimming areas, and Leader Lake boasts tent and trailer camping and boat launches as well. If you want to catch some rays, Omak Lake (the largest saline lake in Washington) has sandy beaches to relax on in between water-skiing and swimming excursions.
4. Hit the slopes
The Loup Loup Ski Bowl (just a short drive from Omak) has what every skier and snowboarder wants. With 13 runs that vary to suit all experience levels, a day lodge, three ski lifts, lessons and rentals available, winter is an active season for this destination. Take part in alpine, Nordic, night and cross-country skiing as well as snowboarding, and enjoy the four-foot average annual snowfall. This facility is run by the non-profit Loup Loup Ski Education Foundation.
5. Sit back and have a sip
After a day of outdoor fun in Omak, take a break and visit Rockwall Cellars. This premium winery is family-owned and dedicated to quality. Join the wine club for discounts, access to special events and other perks. Even for non-members, there are regular events held at Rockwall Cellars that celebrate the bounty of this region.