Kick back and relax outdoors
Stop and stay a while at this friendly community with natural marvels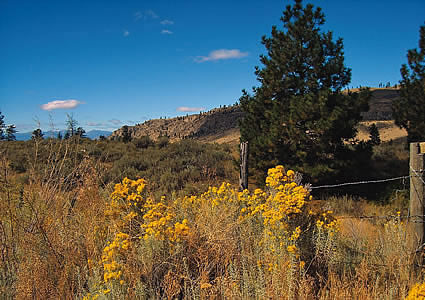 In keeping with tradition, crowds of enthusiastic rodeo fans will be heading to Omak this summer for the famous Omak Stampede. While you are experiencing this friendly community, don't forget to take a break and see the jaw-dropping scenery that abounds here.
There are several places near Omak that allow visitors to take in natural attractions. The Sinlahekin Wildlife Area hosts a diverse range of plant and animal life spread over 14,000 acres of grasslands, forests, rock cliffs, lakes and streams.
Palmer Lake is a popular place to observe an assortment of wildlife, including bighorn sheep, mule deer and mountain goats, as well as numerous species of waterfowl. This is also an ideal spot for anglers to fish for smallmouth bass, rainbow trout and kokanee from spring to fall, and to ice fish for yellow perch and burbot in the winter.