Top things to see and do in Oliver
A desert oasis amidst the natural glory of British Columbia, Oliver is one-of-a-kind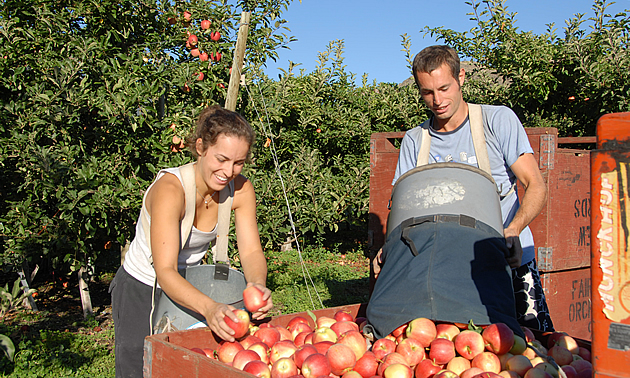 With its desert climate and unusual natural highlights, Oliver is not your average B.C. holiday spot—but that's what makes it so intriguing. Here are some of the attractions and activities you won't want to miss.
1) Sip and be merry
Given its hot, dry climate, Oliver is prime territory for wineries to flourish. Park the RV and go on a wine-tasting tour, see the fertile vineyards and nibble on gourmet food along the way.
2) Get some fresh air
Given its unique ecosystem, Oliver is smack dab in the middle of a whole range of parks, hiking trails and wildlife viewing spots. See the geological conditions that stemmed from glacial deposits, and observe flora and fauna that exist nowhere else in the country.
3) Step back in time
At Oliver & District Heritage Society Museum and Archives, you can find out how Oliver came into being, and see local exhibits that teach about the history of this region and its First Nations culture. The museum also offers information on walking, biking and driving tours around town.
4) Sample wholesome goods
Covert Farms Organics hosts local festivals and events, and has branched out to form the Covert Farms Agricultural Preservation Society. Whether you want to learn about local history, sample some farm-fresh food or pick up organic produce to take back to the RV, you will be glad you came here.
5) What 'SUP?
For those who have not yet heard of it, SUP stands for stand-up paddling, an activity enjoyed by many Oliver residents and visitors. Don't be intimidated—there are guides at SUP Okanagan who can teach even first-timers how to engage in this relaxing sport within only an hour or so of instruction.