Treasure hunting in Niland, California
Gold, turquoise and folk art in the desert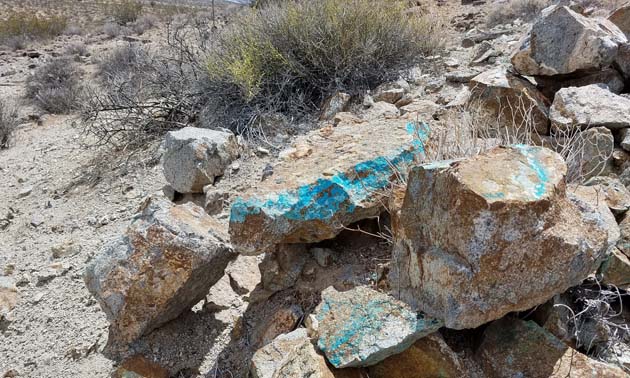 Niland, and the greater area of Imperial County, is a treasure in itself off the beaten path along California's coast. Just an hour and a half from Palm Springs, it's easy to believe that you're the only one out there.
Imperial County is home to natural wonders of the desert, but also folk art made from travellers in the area. The more traditional precious treasures, however, are gold, gemstones and geodes.
Searching for turquoise
The Chocolate Mountains in Imperial County is the best spot to start searching for gold and gemstones. Richard Edley, a member of the International Gemstone Society and avid prospector, gave us some tips for first-time treasure hunters travelling to his stomping ground in California.
Edley has been a prospector and miner for 12 years, but first became interested in searching for gemstones as a leisurely activity three years ago. He found his first turquoise near Niland, and has kept going back ever since. "Living in Los Angeles, I try to prospect there as much as I can," he said. "Imperial County is known for its gold deposits, but I go there to search for turquoise."
Despite the possibility for gemstones and gold in the area, Edley is often the only one out there, which he said is a shame considering the interesting geology. "I think the area is unique because there are so few people prospecting for gemstones," he said. "With some basic knowledge of the geology of the area, it is possible to make some exciting discoveries even today."
Tips for first-timers
His number one tip: "Get out of your vehicle and begin the search," he said. There's quite a lot of ground to cover in Imperial County. Although the chances are good, no one finds treasure without putting in the work. "It takes a lot of walking to make a discovery!"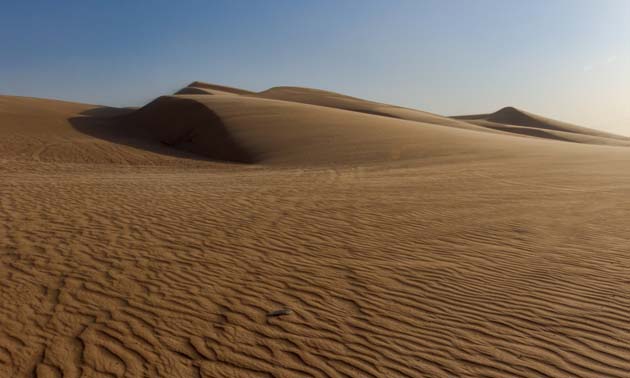 His second piece of advice for first timers: "Prospect on Bureau of Land Management (BLM) public areas only." Look up a map online that identifies the borders of these lands before setting out for the day to avoid angry neighbours! If treasure hunters stick to BLM public lands, then they can file to keep any deposits they find. Edley is in the process of filing for his most recent turquoise discoveries of 36.7 pounds and 21 pounds.
A common misunderstanding is that a metal detector will lead people to treasures. Metal detectors cannot pick up non-metal materials like gemstones. They can, however, register indicator minerals. Good prospectors use the indicator materials to follow the trail to a deposit.
How do you find turquoise if a metal detector won't do the job? "Hike the sides of the mountains, and keep your eyes out for turquoise," he said. The bright blue stands out against the sand. "You can't miss it if it's on the surface!"