Learn about the Salton Sea
Visit the Salton Sea State Recreation Area or the Sonny Bono Salton Sea National Wildlife Refuge
by DaleAnn Shellborn —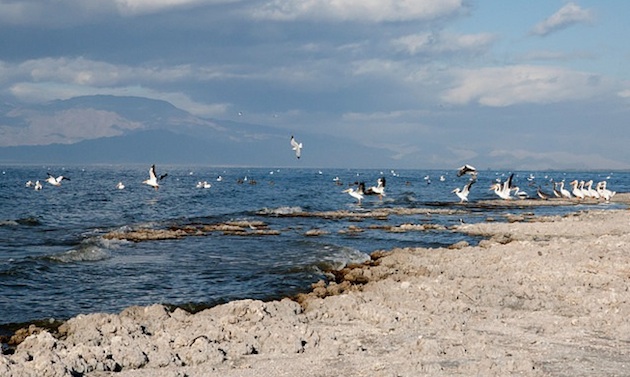 If you're snowbirding in California's desert communities stretching from Palm Springs to Niland, take the time to get to know about the fascinating Salton Sea. It's one of the world's largest inland seas and one of the lowest spots on earth, at 69 metres (227 feet) below sea level.
One of the best places to learn about the sea is at the Salton Sea State Recreation Area. A visitor centre is open during peak season and rangers offer guided boat tours.
The Salton Sea is located on the Pacific Flyway for migrating birds, and 400 different species of birds have been counted here. Four million birds—the original snowbirds—will fly through here on their trip south. Bird watching is best from November through February.
The next stop on your educational tour should be the Sonny Bono Salton Sea National Wildlife Refuge, named after the late congressman (and entertainer) Sonny Bono. After getting the basics at the visitor centre, try the Rock Hill Trail. This three--kilometre (two-mile) roundtrip hike takes you from the visitor centre to the top of Rock Hill, near the edge of the Salton Sea.