Great ways to taste the flavours of Niland, CA
All of the few flavours visitors can find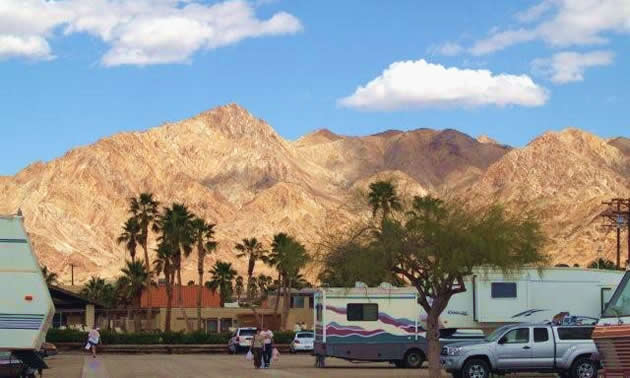 Niland is the home of Salvation Mountain, the Imperial Sand Dunes, and a few locally-owned restaurants. It is the perfect jumping-off point for a vacation at the Salton Sea or a visit to East Jesus. While this region is a desert, there are a few promising local flavours growing in Niland.
Niland's Buckshot Deli and Diner, located right next to the Oasis Mobile Village RV Park, serves up a variety of flavours. Their tacos, burgers, turkey melts and chili verde are the most popular.
The United Food Centre is the best place to pick up groceries, fresh sandwiches and local foods. A locally owned place, prices are a little steeper than usual, but they make sense when you see the quality of produce and realize that the food must be shipped in from far away.
Fountain of Youth RV Resort hosts farmers markets and flea markets where local vendors come to sell fresh veggies and other food items. If you are there between November and March, you can grab a meal at Freddy's Fountain Café. This pleasant spot is a great place to meet other people and socialize. In addition to a bar and lounge, there are hot mineral spring pools, a fitness centre and a spa. Fountain of Youth is also pet friendly and wheelchair accessible.
The Ski Inn is the perfect stop if you're headed to the Salton Sea. Located in Bombay Beach (24 kilometres or 15 miles northwest of Niland on the shores of the Salton Sea), this little diner and bar serves up great flavours and beverages to every visitor. The menu is made up of salads, steaks, burgers and fried chicken.
To learn more about the options for (non-food related) adventure offered in Niland, California, visit the TripAdvisor website.