Diner oasis in Niland
Where to fuel up and unwind in Niland, CA.
by Louis Bockner —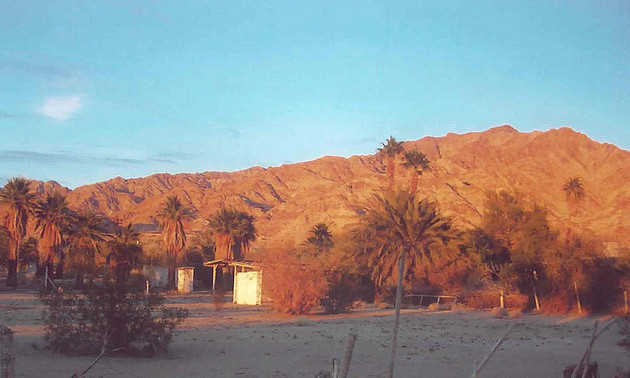 So, you've landed in Niland, California. Perhaps you're here for the Salton Sea — a beautiful relic of a bygone era when it was dubbed the "New Riviera" and water skiers graced its salty waves — or perhaps you're here for East Jesus — the funky, wild, living art installation complete with resident artists and helpful tour guides. Or maybe it's the Imperial Sand Dunes — an endless playground of ochre sand with radiant blue skies above.
Regardless of why, you've had a long day and you're hungry. So where can one get a bite to eat in this dusty land? Would an oasis in the desert be too much to ask for? Not at all, so long as you're not a fan of of having a wide selection because, simply put, there's only one joint in town.
The Buckshot Deli & Diner:
8120 U.S. Highway 111
Specializing in traditional diner fare with a side of Mexican flavour, the Buckshot and its friendly staff are guaranteed to make your day—or it might be the AC. Regardless this is the place to be in Niland. With great, friendly service and classic eats they get the job done with charisma and quaintness and classic food. Also, keep an eye out for the special of the day, which is often a steal of a deal like a St. Louis rib dinner for $11.
The Ski Inn:
9596 Avenue A, Bombay Beach
Ok, I know I said there's only one spot to eat in Niland and that's the truth, but if you're venturing to the Salton Sea or if you just need a little change from the Buckshot then the Ski Inn is the spot. Located in sleepy Bombay Beach, 15 miles northwest of Niland on the shores of the Salton Sea, this little diner and bar serves up great food and cold beer to locals and tourists alike. In 2010 they even had a surprising visit from renowned chef and TV show host Anthony Bourdain while he was filming an episode of his travelling food show No Reservations. Bourdain had the patty melt and based on that I'd say it's your best bet.