Boundless activities and community
Guests find that the energy and atmosphere is inviting, friendly and fun at Fountain of Youth Spa and RV Resort in California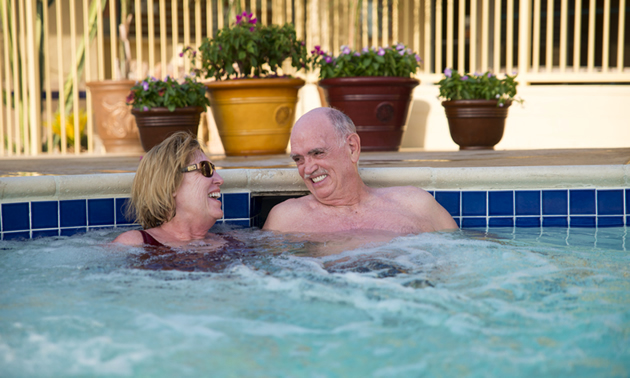 There are plenty of reasons why the Fountain of Youth Spa RV Resort (FOY) is so well liked with the RV crowd. The park is set at the foot of the Chocolate Mountains in southern California, and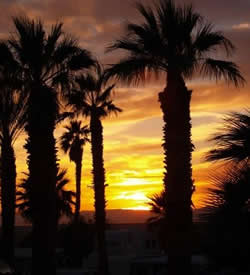 it overlooks the Salton Sea, resulting in beautiful views and phenomenal sunsets. Outdoor activities abound, from hiking and biking to ATVing and excellent bird watching. Built around natural mineral water pools, the resort also has great weather and sunshine winters.
According to part-owner Jolene Wade, it's the sense of community that is among the biggest reasons visitors return to their favourite resort time and again.
"It's because they love the atmosphere and the friendliness," said Wade, who owns the park together with members of her family. "They can rely on us to deliver a great product at a reasonable price, and they'll find a community of really great people."
The 55-plus resort encourages its customers to share whatever might be important to them, and then it works to accommodate these needs. There are more activities at FOY than anyone could hope to experience in a single visit. Wade said there are options for almost every interest. From fitness classes and tennis courts to Clown Alley (clown school), crafts and singing, there is no reason for boredom at the resort.
Fountain of Youth Spa RV Resort continues to improve the experience for its visitors. For this year it has added a 10-table pool hall and a very popular fitness studio, which includes strength stations and lots of cardio options. It is also introducing happy hours for guests. On-site amenities include a café, a convenience store, a hair and nail salon and a weekly farmers market.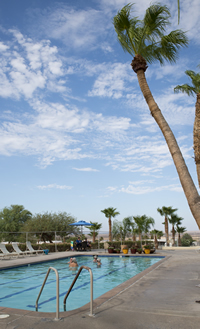 The spa aspect of FOY also helps make the resort a popular place to stay. An artesian mineral-water jet pool is open to guests, and the same water—noted for its healing properties—is used in his and her steam rooms. There are also three other hot pools, one of which is saltwater. Massage therapy is available, and active living is a part of the spa experience with the fitness centre, walking course and two swimming pools, one of which is saltwater.
All the elements of FOY add up to a wonderful experience for guests who have come to call the resort their part-time home.
"The combination of people, weather and scenery creates an energy that is inviting and fun," said Wade. "Once people discover it, they want to continue to be a part of it. Then we, in turn, allow them to do that by being open to their suggestions of how they want to enjoy our environment."