A mountain turned masterpiece
by Karen Kornelsen —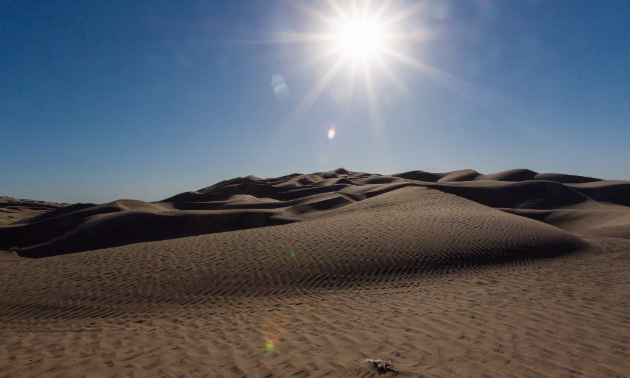 Niland, California, is a small but very interesting community in Imperial County. It is about two hours east of San Diego and is just two miles from California's largest lake, the Salton Sea. There are lots of unique things to do in this area including a visit to Slab City. But if walking and hiking is your passion, there are a few must-see places in this part of the desert.
Salvation Mountain
For a truly unusual adventure, Salvation Mountain is the place to go. Forget everything you know about hiking because this mountain and landmark of Niland is unlike anything you've ever seen. The mountain is just 50 feet tall and 150 feet wide. The entire mountain is a piece of art created by Leonard Knight. There are beautifully painted waterfalls, birds and trees as well as biblical scriptures and messages like "God is Love" written and painted right onto the mountain, which is made entirely of local adobe clay.
Chelsea Alves is a hiking enthusiast and writes her own blog, Sun Kissed Hiker.
"Salvation Mountain is unique from other hikes in Southern California in that it is not your traditional hike through woodlands or fields," said Alves. "Instead the hike takes you up a hand-painted mountain, a beautiful masterpiece created by the late Leonard Knight. In addition to the actual mountain itself, Leonard took it a step further and created other structures and rooms within the mountain. Today people hike Salvation Mountain simply to see the masterpiece Leonard left behind or to leave behind gifts as an act of worship."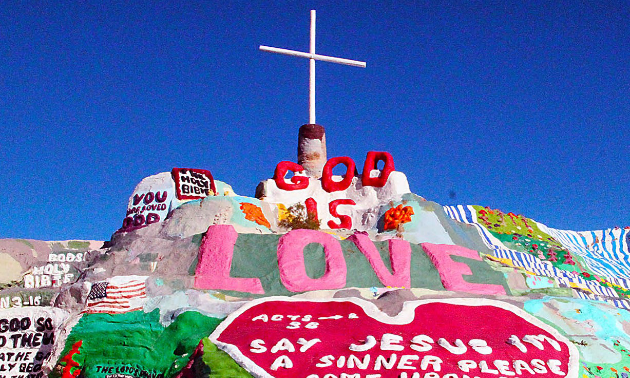 There are lots of highlights and things to see at Salvation Mountain including beautifully painted trucks on the way in. But Alves' favourite part is Leonard Knight's key message.
"The highlight of Salvation Mountain, aside from the eclectic artwork, is the large sign that reads 'God is Love' on the front of the mountain," said Alves. "These three short words are the reason Leonard Knight created this work of art that is still enjoyed by many even after his death."
Imperial Sand Dunes
For another remarkable walk, check out the Imperial Sand Dunes, the largest mass of sand dunes in California. The dune system here can rise to over 300 feet above the desert floor in some places and extend about 40 miles along the eastern edge of the Imperial Valley agricultural region. Because summers can be very hot, with average temperatures rising above 110 degrees Fahrenheit, most people choose to visit the region between October and May.
Two suggested hikes here are the North Algodones Dunes Wilderness and the Osborne Overlook.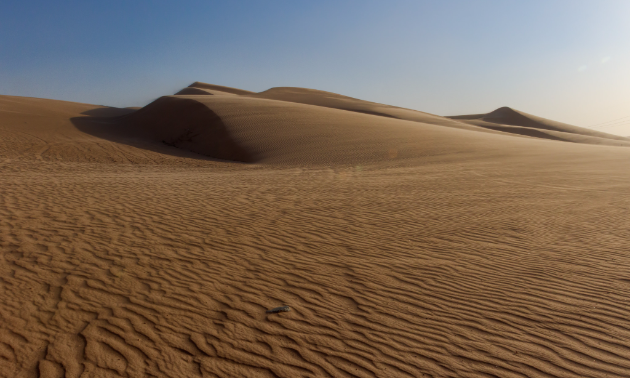 North Algodones Dunes Wilderness
This area is restricted to off-road vehicles and is open to hikers and horses. It's a beautiful area with two distinct zones. To the west are very large, tall dunes; and to the east are smaller dunes interrupted in places by flats that support mesquite, desert willow trees, smoke trees and more. You may be able to spot the flat-tailed horned lizard, desert tortoise and Colorado Desert fringe-toed lizard.
Osborne Overlook
This is a great place to yet again see the nation's largest dunes but also the highest concentration of off-highway vehicles (OHVs). On Thanksgiving weekend, you might see anywhere between 30,000 to 100,000 OHVs at the dunes. In 2000, the desert scenes of Star Wars were filmed here. This is a very short hike with a nice viewpoint.